Live Sports In Spurts, And Hannibal Eats It – The Week In TV Ratings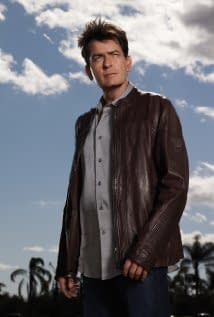 Jamie Wotton writes for Bleeding Cool.
Here's your quick run-down of the highs and lows of TV ratings from the past week.
On Monday, taking the place of Revolution was The Winner Is… earning a 1.8 rating, and perhaps showing NBC that they can put almost anything after The Voice and get solid ratings. Except, you know, Smash, The New Normal, Go On…
FOX aired the latest episode of The Goodwin Games, and it received its consistent 0.6.
While it's on the middle of its 90-episode back-order on FX, the comedy Anger Management continued its broadcast premier on Fox, airing its second or third Network episode… I've lost count. The episode scored a 0.7, same as last week. Either people are tired of Charlie Sheen, or Fox and FX missed a beat with this series. Sadly, its probably the latter.
Tuesday contained the basketball final and little more. The NBA Final scored a great 5.8 demo on ABC.
On Wednesday, ABC powers on with its dead comedies. Family Tools did a 0.9 in the 8PM hour, while How To Live With Your Parents scored a series low 1.2.
Things weren't looking so good on NBC Thursdays – when is that never true? – with two series lows. Hannibal got a 0.7. Ouch. Later on, Save Me did 0.5.
Nothing aired on Friday, but Saturday had the burnoff premiere of conspiracy drama Zero Hour, scoring a 0.3.
Sunday held up a mirror to Wednesday, with sport proving to be the main highlight of the evening. Another NBA Finals Game scored a little lower than its previous outing, doing a 5.6.
And that's it for a rather unspectacular week. I hope things pick up.