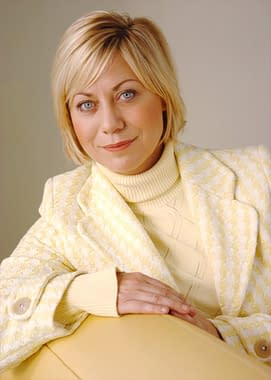 Nikki Finke is headlining the news that "Disney Fires Marvel's Marketing Department". Which isn't exactly true. Not quite.
What is true, as she reports is that Dana Precious, EVP of Worldwide Marketing for Marvel's LA Studios was let go by Disney yesterday, as well as Jeffrey Stewart, VP of Worldwide Marketing and Jodi Miller, Manager of Worldwide Marketing, who Nikki describes as "essentially Marvel's entire marketing department",
Which isn't true. It's the West Coast-based marketing team for the Marvel brand as a whole.
Which is a big deal, but whether it's rationalisation, personal conflicts or an attempt to avoid duplication within the Disney/Marvel maw, there are plenty of other people working in Marvel marketing, certainly on the comics side, who seem to most definitely still have their jobs.
But we know Nikki doesn't like comics, so we can see why that part may be glossed over.
Disney may be able to replicate and maybe improve on the marketing of movies to cinemagoers. But just see them try to do the same to the direct market. They just haven't got enough silhouettes.
Enjoyed this article? Share it!