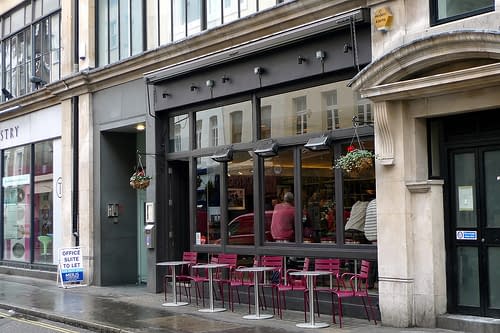 I love these kind of stories.
From a message board I frequent (and occasionally edit), Popbitch, as seen in Soho, London on Sunday evening, just around the corner from Popbitch's offices. Fron loobylou;
Rupert Everett sitting outside BarraFina with an older actor type. Matt Smith runs by with Daisy Lowe, flags down a cab to put her in and walks back. Spots Rupie, stares open-mouthed, keeps looking over his shoulder and nearly walks into a couple coming the other way, clearly forgetting he's a lot more famous himself these days.
Four days till Doctor Who Day, folks…
Enjoyed this article? Share it!