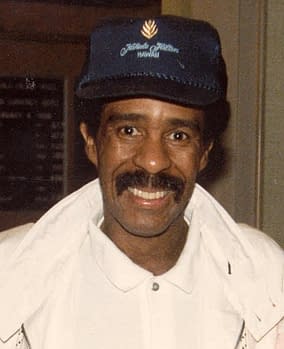 After the success of The Butler, The Weinstein Company and director Lee Daniels are eager to get back into business together. THR reports Daniels is in talks to tackle an untitled biopic of late comedian Richard Pryor, and has assembled a wide-ranging shortlist for the lead role.
Seasoned comedians Marlon Wayans and Eddie Murphy are in contention to play Pryor, and so is rising-star-of-the-moment Michael B. Jordan, the trade reports. Murphy and Wayans have both had talks about playing Pryor over the years in previous incarnations of the project, and both are still in the mix.
Wayans, in particular, is considered just the right age (41) and his screen test really impressed the studio, though THR further goes on to say that it's Jordan who's emerging as the front-runner. It makes sense, since he has a prior working relationship with the Weinsteins as well, having just headlined Fruitvale Station to great breakout acclaim for them. The question now remains whether the 26 year old can believably be aged up through age 65, when Pryor died, through makeup.
Jennifer Pryor, Pryor's widow, is on board as a producer and will be contributing dozens of pages from Pryor's personal journals, giving insight into his brilliant but often troubled mind.
Enjoyed this article? Share it!