MurdochWatch: From Peter Kennard, author of the photomanipulated graphic novel @Earth.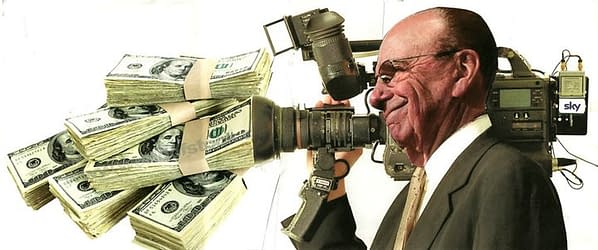 WoodWatch: What Brian Wood has been researching for his new creator-owned project that may be announced on Friday…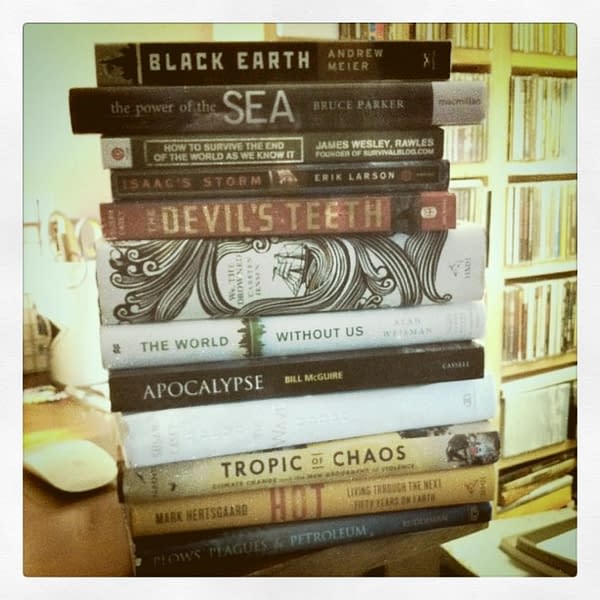 KickstartWatch: The Sequential Artist Workshop needs you. Now.
BoomWatch: Something called Fanboys Vs Zombies "originally conceived by Emmy and Golden Globe Award-winning producer Ben Silverman (The Office, Ugly Betty), CEO and founder of multimedia studio Electus, and Jimmy Fox, Head of Creative Development for Electus." Whether it's a comic or not, who is actually writing or drawing it, Boom! declined to say.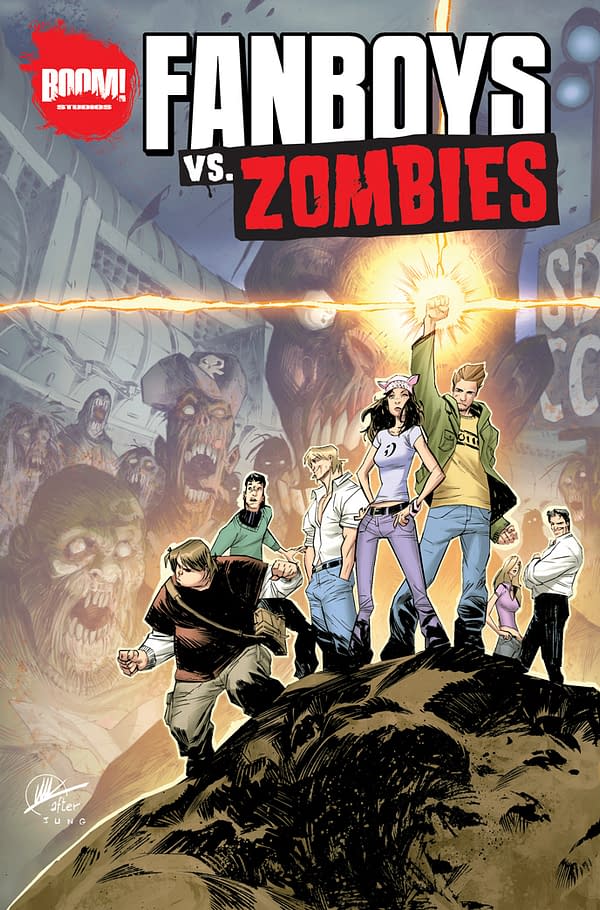 MorrisonWatch: Grant Morrison keeps talking Supergods, this time to ComicBookGrrrl.
"I'm a human tourist into their world. Relative to the DC Universe characters, I'm not a Creator figure, more of a demiurgic power in the Gnostic Archon sense. I can send in my little avatars to interact with the natives but I'm also subject to certain of their laws which stop me from doing long-term damage. The characters are the Supergods. The Flash is an actual representation of the same state of consciousness the Greeks personified as Hermes and the Vikings called Odin. The quicksilver mercurial quality of a mind possessed and enthused by language has traditionally been represented by a swift messenger god, a scribe, a magician, a trickster. The Flash is Hermes is Thoth is Nabu is Language, or if you prefer, Information. When you look at the design flourishes on speedster superheroes – lighting bolt emblems, and winged heels — you are seeing basic representations of how the concept of Language transcends time and distance."
This is Computo the Comic Link Conqueror speaking. I come for your women. But for now I merely collate comic-related bits and pieces online. One day I will rule. Until that day, read on.
They say I am a work in progress. The fools.
The Walking Dead – The Walking Dead: A First Look at Season 2 – AMC
Sheriff Rick Grimes literally takes matters into his own hands in this first look at season 2 of The Walking Dead. The Walking Dead returns in October on AMC.
HARRY POTTER: 'Dark Knight' record falls as 'Deathly Hallows 2' tops $168M – Comic Riffs – The Washington Post
Since 2008, the Christopher Nolan film featuring posthumous Oscar winner Heath Ledger had held the single-weekend record for domestic box office. "The Dark Knight's" $158.4-million take topped "Spider-Man 3's" $151.1-million a year earlier.
Enjoyed this article? Share it!