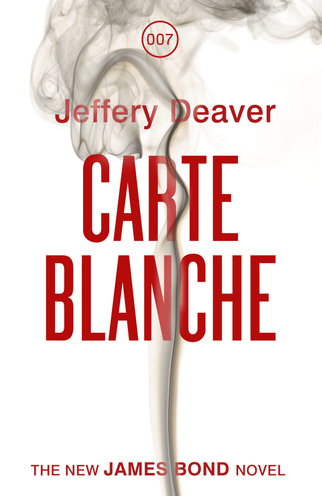 What you can hear ringing in the background are the alarm bells of my cynicism, but let's play Benefit of the Doubt for a moment.
Jelena Mihailovic is a Serbian cellist and, apparently, she performed in front of Sam Mendes and some James Bond "producers" at Cannes. So "staggered" were they by what she was doing, they allegedly asked her to provide "the opening score" for Bond 23.
Which I assume means that she'd be playing cello on the theme tune. Somebody has to. It's a Bond theme – there must be strings.
Now, this info is courtesy of Blic Online, but it's not the juiciest bit of their report. No. They also just tossed in a name for the film while they were at it. Check this out:
At one of the many concerts the musician held in France during the Cannes Film Festival, the producers and the director of the next Bond film were in the audience, who were staggered by what they had heard and on the spot offered Jelena a chance to write the opening score for the new James Bond film, entitled Carte Blanche.
Do we assume that Jelena used the name of the film when speaking to a reporter, not understanding that she probably shouldn't?
The plot gets even thicker: Carte Blanche is actually the name of a new James Bond novel by Jeffrey Deaver, and here's an excerpt from the book's plot summary on Wikipedia:
[Bond] starts his assignment on the outskirts of Novi Sad in Serbia where an Irish sapper-turned-enforcer named Niall Dunne is planning to derail a train carrying three hundred kilograms of methyl isocyanate, dumping it into the Danube. Bond is able to prevent the catastrophe by derailing the train himself at a much safer place along the line. He is unable to detain Dunne, who kills Bond's Serbian contacts in the course of his escape.
This chimes nicely with reports last week that the film would feature a big set-piece on a train.
So… do we not only have the name of Bond 23, but also its basic storyline? We might even have more info, if the screenplay hems quite closely to Deaver's book.
I'm very interested to know if anybody has read Carte Blanche. Is it any good? And does it seem like the right next step for the big-screen franchise? And how do all of the bits of casting we've heard talk of so far – Ralph Fiennes, Javier Bardem, Ben Whishaw and Naomie Harris – fit in?
Enjoyed this article? Share it!