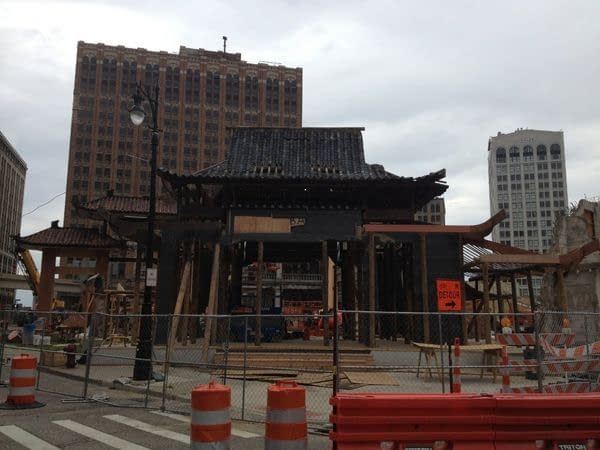 Ed Brown writes for Bleeding Cool.
Unlike Iron Man 3, there won't be a different cut of Transformers 4 for the Chinese market, no matter how big or small a role the country ends up having in the film. Whatever Chinese content there is, it will be contained in the same, singular version to be released all around the globe.
A small set of Chinese architecture has been photographed in Detroit, showing off one way the film will draw on China's culture.
These are just a few shots from MLive's gallery, via SuperHeroHype.
It's all very much a work-in-progress, but it seems rather likely that there's going to be another massive, destruction-filled set piece. Surprise surprise.
It should be noted that China is probably no going to be a huge part of the movie, but it's obvious from the rubble above that it's going to be somewhat more integral than in Marvel's movie.
Enjoyed this article? Share it!