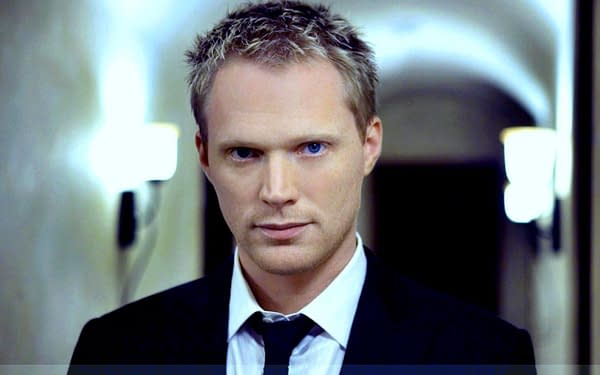 From J.A.R.V.I.S. to… The Vision? Britain's The Daily Mail is reporting Paul Bettany has joined Avengers sequel The Avengers: Age of Ultron, but he will be doing much more than just lending his voice to Iron Man's (Robert Downey, Jr) artificially intelligent computer butler.
Daily Mail reports Bettany and co-star Jeremy Renner, who plays Hawkeye, have been spotted in and around London's Shepperton Studios, meeting with Joss Whedon and undergoing hair and makeup tests to make him look like the android created by Ultron (James Spader) as a weapon but who ultimately becomes an Avenger himself.
Will be curious to see if this one pans out, but it must be noted that this rumor floated around last summer, so it wouldn't be out of the blue, and Baz Bamigboye, the DM reporter over there, tends to be pretty reliable in his scoops.
Also: did you miss our previous story on the other Jarvis? I hope not…
Enjoyed this article? Share it!