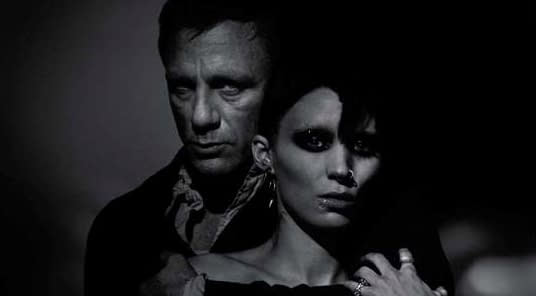 The US "Green Band" trailer for David Fincher's do-over of The Girl With the Dragon Tattoo has ostensibly been toned down from the earlier, supposedly leaked version. No boobs. No grue. No doin' it.
Jeff Cronenweth's cinematography looks great but beyond that, I don't seen anything special here.
And /Film shared this Canadian iteration of the same idea.
So, basically, they're doing their best to sell this film with parts of Rooney Mara's body, the first trailer and the first poster each featuring her in some state of undress.
Let's not forget why the book's original title was Män Som Hatar Kvinnor, or Men Who Hate Women.
Enjoyed this article? Share it!