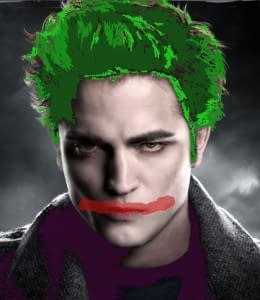 Thanks to the Hollywood Reporter we know that despite some of the worst reviews for a movie since, well, no, actually, worse than Transformers: Revenge Of The Fallen, The Twilight Saga: New Moon took $72.7 million in the USA on Friday.
Which smashed the $67.2 million taken by The Dark Knight last year.
Holy sparkly vampires, Batman.
This included $26.3 million taken at just-after-midnight shows on Thursday night, itself another record.
The question is will Twilight take the weekend record, still, at least until tonight, held by The Dark Knight at $158.4 million.
Anyone suggest anything Twilight could destroy next? Spaghetti? The colour aqua-marine? Colin Powell? My sense of innate self-superiority?
Hang on, no, that went ages ago.
Enjoyed this article? Share it!