Of Course: The Boston Marathon Bombing Is Going To Be A Movie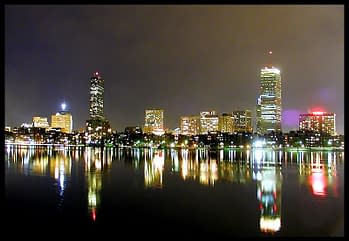 Linda Ge writes for Bleeding Cool.
Have the words "too soon" lost all meaning? It has barely been three months since two brothers set off devastating explosives at the finish line of the Boston Marathon, killing four and injuring over a hundred bystanders, but a big-screen dramatization of the events is already in the works.
Casey Sherman and Boston Herald reporter Dave Wedge are behind a book called Boston Strong, detailing the aftermath of the tragedy and the manhunt that ensued for the bombers, and even though it won't even be released until 2014, screenwriters Eric Johnson and Paul Tamasy have picked up the rights to adapt it for the big screen. With the way Hollywood works, I'm betting they are not the only ones already frothing at the mouth to turn a profit on this hot topic.
Even setting aside how tasteless this seems, those few dramatic days were so well-documented on TV and over social media that it seems unlikely a 2 hour movie could possibly provide new insight or any satisfaction for whoever the target audience is supposed to be.
Next: How soon should we expect a movie about the Asiana plane crash to go into development?