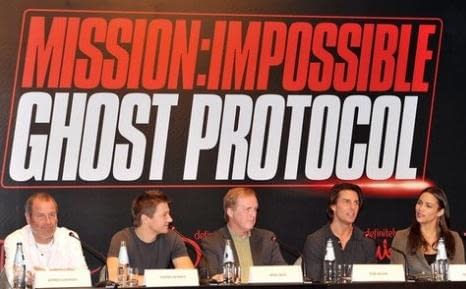 Brad Bird has made his live action directing debut with the fourth installment of the Mission: Impossible series. A film I didn't know I wanted until Brad Bird come on board to direct. I'm not expecting him to match the best material in the series so far (we'll go into this at another time so I don't have to pass out with excitement right now) but I do think he's going to deliver something slick and exciting, and hopefully very engrossing.
The first trailer* has just made its debut and it's a fine one.
I'll die laughing if Jeremy Renner is the bad guy and all this talk about Tom Cruise "handing the franchise over" to him is a big, silly smoke screen. That'd be superb.
*First trailer in the English language, anyhow.
Enjoyed this article? Share it!