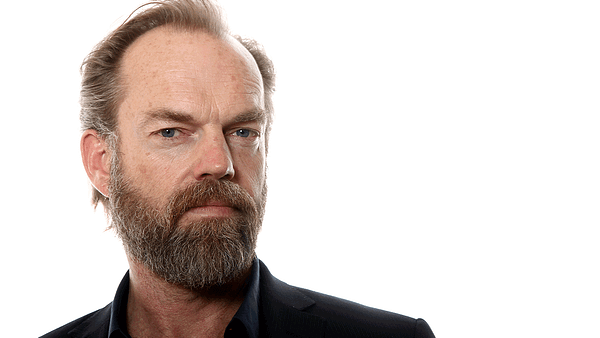 Lord of The Rings film world creator and visionary Peter Jackson is tackling his next epic fantasy universe. Philip Reeve's Mortal Engines four book series of futuristic steampunk London is being adapted by Jackson for Universal with Christian Rivers directing, and the newest casting rumor brings it all back to Middle Earth.
Variety is reporting via their unnamed source that Hugo Weaving is on board for the film, in a yet-to-be-confirmed role. We already know that Hera Hilmar is on board for the lead role of Hester Shaw, Robert Sheehan as Tom Natsworthy, Ronan Rafterty as Bevis Pod, and Stephen Lang as Chrysler Peavy.
Mortal Engines is set in a world many thousands of years in the future. Earth's cities now roam the globe on huge wheels, devouring each other in a struggle for ever-diminishing resources. On one of these massive Traction Cities, Tom Natsworthy has an unexpected encounter with a mysterious young woman from the Outlands who will change the course of his life forever.
Mortal Engines is set for a 2018 release date.
Enjoyed this article? Share it!