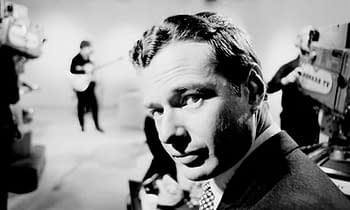 Vivek Tiwary has done exactly the right thing and signed the massively underemployed Peyton Reed to direct an adaptation of The Fifth Beatle, his graphic novel about Brian Epstein, the Beatles' manager.
If you've read the comic, written by Tiwary and illustrated Andrew Robinson, with an interlude illustrated by Kyle Baker, you'll know that Reed is a bang-on choice. He's got the right eye, the right style and a real aptitude with this kind story.
There's no news yet on when the film will start production, and there's a lot of casting to be done in the meantime, not only for the Fab Four themselves but crucially for Epstein too. I'm sure somebody has already sent a script to Benedict Cumberbatch's agent with a Beatles box set or some nice chocolates.
Reed has been working on various projects over the last few years, recently an Alexander Payne-produced drama about an adrenaline junkie called Keep Coming Back and a 50's-set adventure film with Zack Stentz and Ashley Miller, writers on Thor and the upcoming Star Trek 3. Neither of those made it all the way to the screen, unfortunately.
Enjoyed this article? Share it!