This is where Civil War starts, am I right?
The self-styled Real Life Super Hero, Phoenix Jones, attended the protest march against Seattle Police Department last night, after a policeman was cleared after shooting and killing a knife-wielding, homeless woodcarver last summer. But which side was Jones on?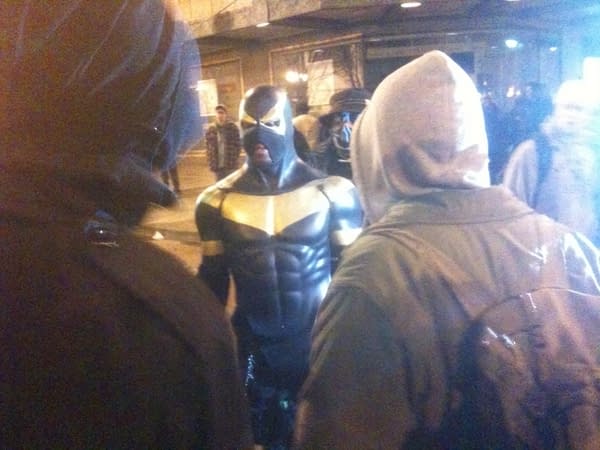 Turnsout he was telling protestors to be non-violent. So not sure which way that goes,,,
Enjoyed this article? Share it!