The upcoming Akira 35th Anniversary Box Set is the first new edition of Akira in English in many years. And Bleeding Cool has the preview. A first look at the covers and the first 34 pages of the new edition. For which we have to say ©MASH・ROOM Co., Ltd. / Kodansha Ltd. There you go. This is the full slipcase, with books kept inside. The spines are intriguing, as unlike the past Dark Horse and Kodansha editions they hew closely to the original Japanese designs. The Akira 35th Anniversary Box Set is on sale on the 31st October 2017 for $199.99, ahead of the actual anniversary, December 6th, the day in which in 1982 the first chapter of Akira premiered in Young Magazine in Japan.
The definitive, complete edition of one of the most acclaimed and influential comics of all time, with the original Japanese art and right-to-left reading format for the first time. It is presented in six hardcover volumes, plus the hardcover Akira Club art book and an exclusive patch with the iconic pill design. In 1982, Kodansha published the first chapter of Akira by Katsuhiro Otomo, a dystopian saga set in Neo-Tokyo, a city recovering from a thermonuclear war where the streets have been ceded to motorcycle gangs and the rich and powerful run dangerous experiments on destructive, supernatural powers that they cannot control. In 1988, the manga was adapted into what was at the time the most expensive animated film ever made, which brought Akira's influence out of the manga world and onto the global stage. Today, it remains a touchstone for artists, writers, filmmakers, and fans, retaining all the brutal impact and narrative intensity it had when Otomo first unleashed it onto the world.
Oh and you get a free iron on patch. The 30 plus page preview below is followed by a guide to the sound effects, which keep their original Japanese letters.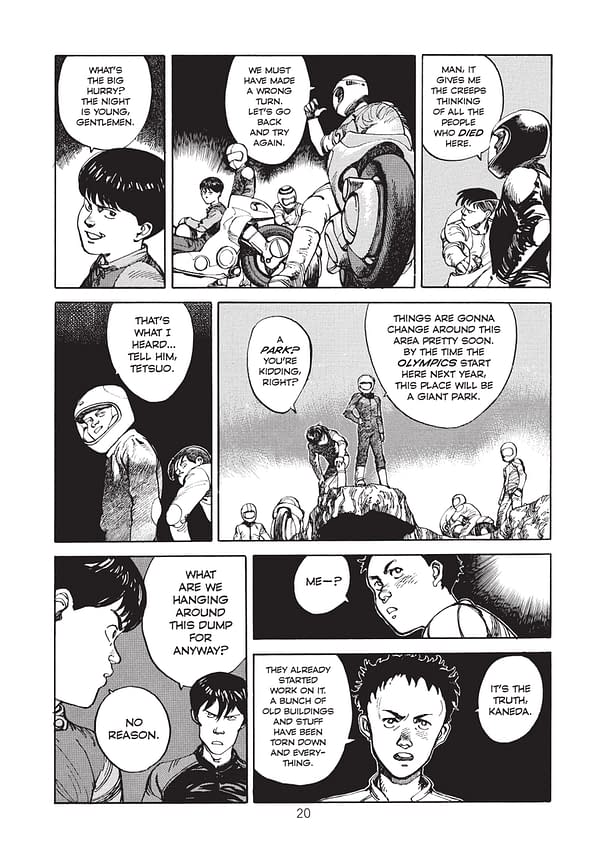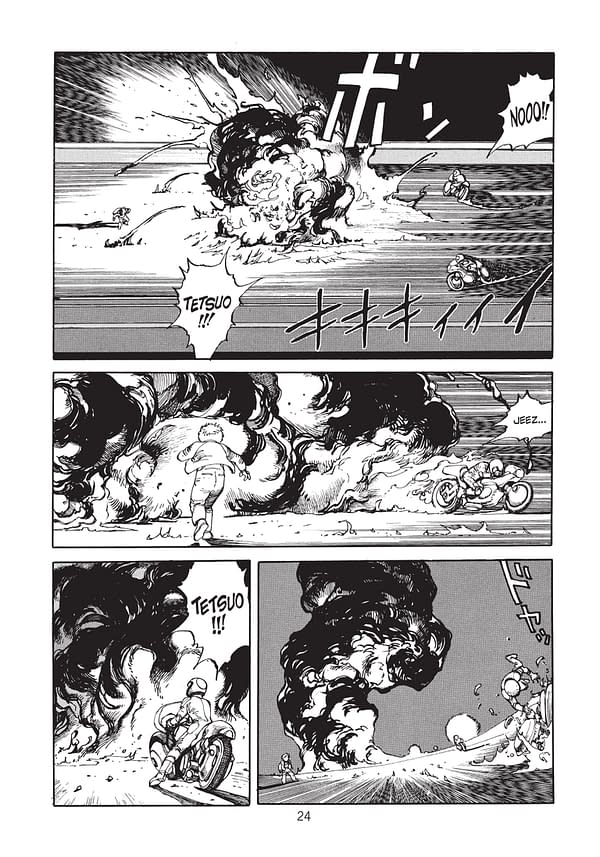 Enjoyed this article? Share it!