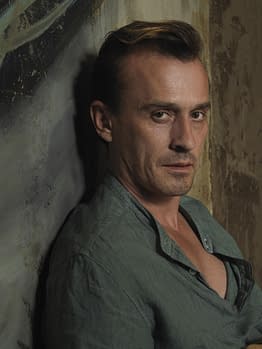 Robert Knepper, who's perfected that villainous glare on shows like Prison Break and on the currently running mini Mob City, will be adding a couple more bad guys to his resume.
TV Line reports Knepper will appear as DC comic villain the Clock King in episode 14 of this season's Arrow. In this incarnation, the Clock King, aka William Tockman, has gotten his nickname due to the way he meticulously plans out his crimes – down to the very second.
Meanwhile, he's also landed a role in The Hunger Games: Mockingjay, playing who appears to be a brand new character not appearing in the books, a minister named Antonious who works for Donald Sutherland's evil President Snow. So yes, this should be yet another villainous turn for the actor who clearly has no problem being typecast.
Enjoyed this article? Share it!