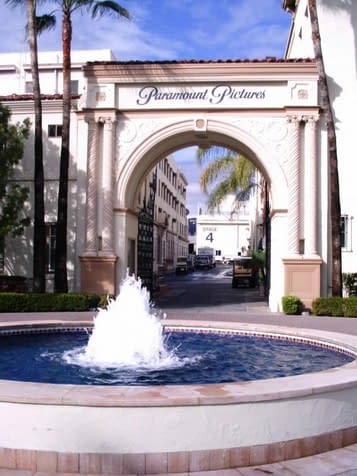 This weekend, Paramount are holding a casting call for a "Major Motion Picture". Well… that will be JJ Abrams' Super 8, then. Surely. What else would they be so coy about?
This is a bit last minute for a film that starts shooting in September, perhaps. I'm pretty convinced that this is for Super 8, though, not least because they're looking for 13/14 year olds with a "Midwestern" feel. That jives nicely with what few details we've already heard.
Here's the full casting call, in case you are desperately looking for Super 8 hints, or should happen to be a young teen actor wanting a gig:
SEEKING REAL 13-14 YEAR OLD BOYS AND GIRLS FOR THE LEAD ROLES IN A NEW PARAMOUNT FEATURE FILM.

No previous acting experience is necessary, but must have a great energy and a wonderful sense of humor.

FEMALE 13-14 – AN ABSOLUTELY STUNNING NATURAL BEAUTY, STRONG AND CONFIDENT WITH A GREAT SENSE OF HUMOR. SHOULD HAVE A MIDWESTERN FEEL.

MALE 13-14 – VERY HANDSOME AND/OR STRIKING. MUST HAVE A GREAT SENSE OF HUMOR. SHOULD HAVE A MIDWESTERN FEEL. MUST BE 5'6" TO 5'11"

*MUST BRING A NON RETURNABLE PHOTO WITH NAME AGE, HEIGHT AND A CONTACT NUMBER ON THE BACK.

**MUST BE ACCOMPANIED BY PARENT/GUARDIAN.

***PLEASE BRING YOUR OWN DRINKS/SNACKS, AS YOU MAY BE WAITING FOR SEVERAL HOURS TO BE SEEN BY THE CASTING DIRECTORS.

WHEN: SATURDAY AUGUST 21, 2010

WHERE: PARAMOUNT PICTURES STUDIOS, LOS ANGELES, CA 90038. BRONSON GATE – CORNER OF BRONSON AND MELROSE (JUST EAST OF THE MAIN GATE). LINE STARTS AT THE GATE ITSELF. PARKING AVAILABLE IN THE LEMON GROVE LOT OFF VAN NESS FOR $7

TIME: 10:00 AM – 4:00 PM
So they want a fairly tall boy, at least by movie star standards, and everybody has to be good looking – "stunning" or "striking". Oh, Hollywood.
Enjoyed this article? Share it!