A slower, sparser, wetter Sunday. There are dripping coats and damp beards. And that's just the Suicide Girls.
The Avatar panel was sparsely attended, but then there was also the smallest Twilight Cast crowd I've ever seen as well, as Rain Destroyed Twilight. Not that it mattererd to the group of young ladies in the front row who all looked much happier than their boyfriends will ever make them as they sat and listened to Christian Serratos telling them "I used to be Team Edward but then I read Jacob's point of view and totally changed". There were "squees".
Avatar did announce a third Wormwood series for next year, as well as a second Wolfskin, to their small crowd. And yes I talked about my new Image comic book Chase Variant. But there's a lot of fun to go around a slightly smaller crowd. A lot more families today as well. See if I can sell copies of Crossed to the youngest.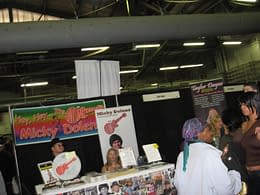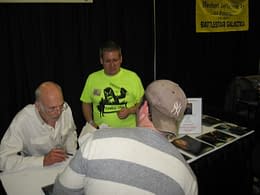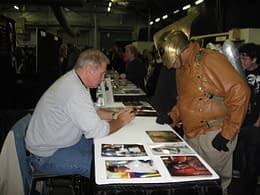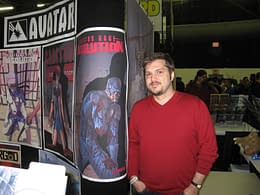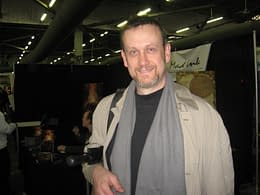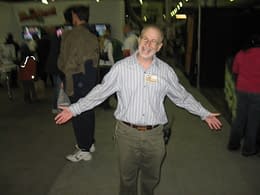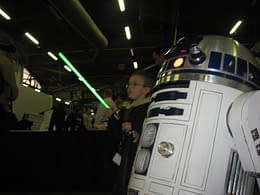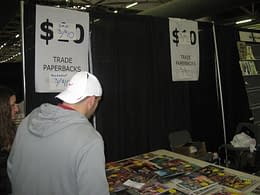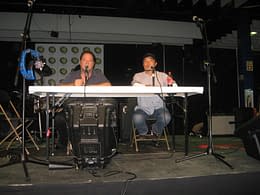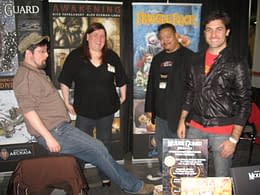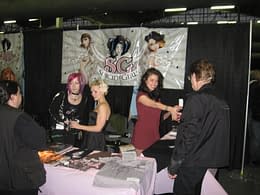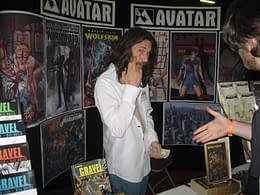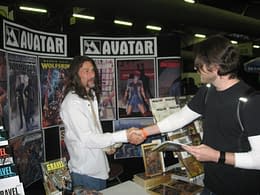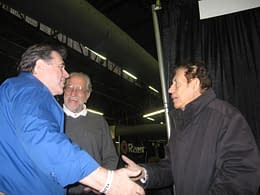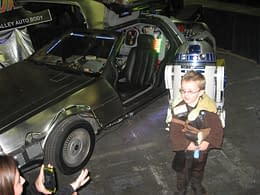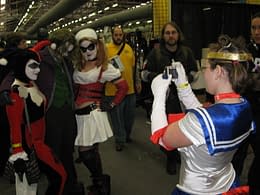 Enjoyed this article? Share it!