Kate Atherton writes for Bleeding Cool:
The Raven took a step closer to lift off today thanks to the announcement, reported by Deadline, that its US distribution rights have been acquired by Relativity Media.
Now in post-production, The Raven tells the fictionalised story of Edgar Allan Poe's last days, during which he pursues a serial killer whose murders mirror those described in his own dark tales. John Cusack is Poe while the cast also includes Luke Evans (Tamara Drewe), Kevin McNally (Pirates movies) and Pam Ferris (forever Ma Larkin).
First images from the film* indicate that Cusack sports a goatee. Clearly, The Raven will be alarming. It could also be confusing. Another film with the same title is set to be released in 2013, starring Mark Wahlberg.
A release date for this particular The Raven has yet to be set.
*Editor's note: The images in this post may have originated at Boing Boing but seeing as they've taken their pictures down, I don't know for sure. Let's assume not for now.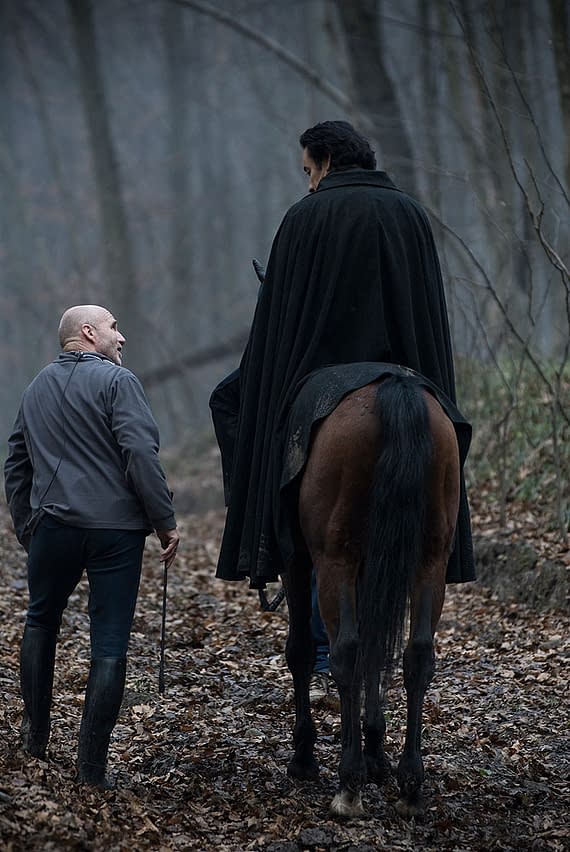 Enjoyed this article? Share it!