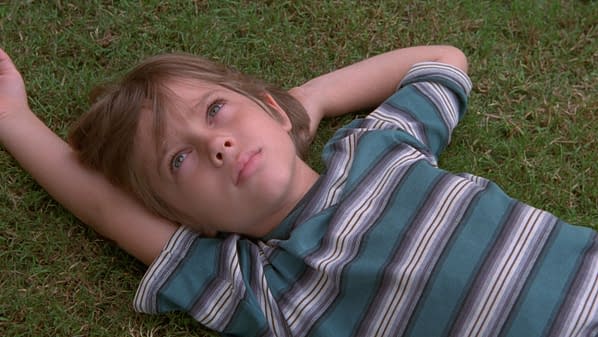 In 2002, Richard Linklater decided to shoot a film, for a few weeks at a time, over the course of 12 years, and lo and behold, right on schedule, here we are 12 years later, and that film is complete and ready to be seen.
The Sundance Film Festival announced this morning that they will be holding the world premiere of Boyhood, starring Ethan Hawke and Patricia Arquette as a divorced couple trying their best to raise their young son (Ellar Salmon). Well, he was young in 2002, but now he's 19 years old.
Linklater's plan had been to follow a child in first grade and his relationship with his parents through his coming of age and ending with his leaving for college, and all signs point to the Before Sunrise director having done exactly what he set out to do. All of the actors stayed on board with the film throughout its 12 year production, which in and of itself is an incredible feat.
Boyhood will premiere this Sunday, January 19th, in Park City, and we should have a pretty good idea of how it turned out by then.
Enjoyed this article? Share it!