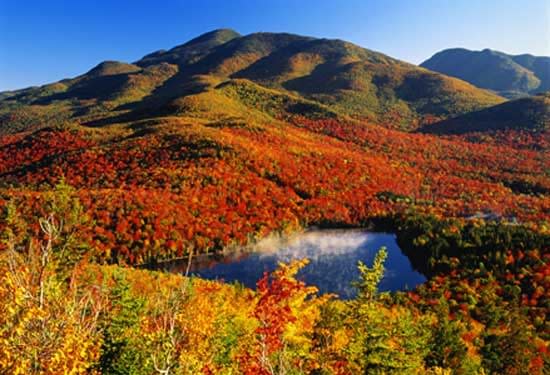 Adirondack ComicFest is a three-day long comics extravaganza being held on Veterans Day weekend, November 11th-13th, 2011 in Old Forge, New York to benefit organizations involved with Veterans.

The weekend will be kicked-off by a Veteran's Breakfast. There will be an Opening Ceremony at 1:00 p.m. to be live-streamed from the Adirondathon, LCC website.

The times listed are tentative as of right now, and a venue will be selected soon. We are putting together a guest list as we speak, and details will be posted as they become known!
This is of course the latest attempt by Rick Olney to find a way back into the comics industry in some form or other, since his publishing effort left creators owed considerable sums of money, with Olney repeatedly insulting them rather than paying them. On his blog, he seems to be making small steps towards paying the money he owes but, at last count, it was still somewhere around $36,000.
With a reputation somewhere between Rob Granito and Josh Hoopes, Rick Olney has run comic conventions before with mixed results. Indeed the last one appears to have been held in secret. But he looks like he's already having trouble;
… we may want to consider making the Adirondack ComicFest group private, and here's why. I was working with Rick Parker to design our logo for the event and he made a post on HIS page promoting the event and, and also posted in the group — and guess what? He got several emails from (who knows0 and then I got THIS email from him:

Rick–it seems as if you have a bad reputation in the comics industry (whether it's true or not) This morning, just when I am finally getting down to work on your logo, I am getting a lot of unpleasant messages from friends and associates warning me to stay away from you and have nothing more to do with you. Rick, I wanted to like you and think nice things about you, but the evidence against you and negative comments I'm getting about you have given me pause. I'm sorry, but I can't work for you. I don't know whether to believe any of this or not but can't afford to get involved in the controversy and drama. I hope you understand. Don't bother trying to get me to change my mind. Once my mind is made up I'm inflexible. Best of luck with your endeavors.–Rick Parker

I just signed Nick Jones from Green Lantern to guest at our event. Once I start announcing these guests … we can't have trolls and troublemakers contacting them to try and sour them. Know what I mean? Any ideas?
Maybe not letting people that Nick Jones is coming, so they can tell him about you as well? Anyway, we know it's all a conspiracy Rick, that everyone is out to get you, especially that Gail Simone, and you are innocent or all charges and will pay back everyone. After all, what is it you say?
Everyone fights 'battles' on a day to day basis; but to be a warrior, you must master fighting those battles while pushing up hill to gain ground in your life. Surround yourself with those people that work towards the same goals. People that are supportive and not easily swayed by the echo of your past kills and legal common sense.
Rick Olney, May 21, 2011
That's the one.
Enjoyed this article? Share it!