Rooney Mara To Play Tiger Lily In Joe Wright's Pan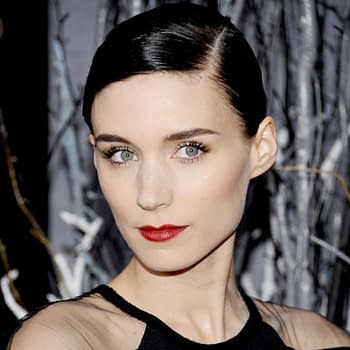 They were looking for a young female star for this role, and they've definitely got that. The Wrap reports Rooney Mara has joined Joe Wright's Peter Pan prequel Pan alongside Hugh Jackman and Garrett Hedlund.
This version of the story has Peter (still uncast) as a young orphan taken to Neverland to lead the native people there to a war against the pirates, led by Jackman's Blackbeard. Hedlund's Hook is shaping up to be a good guy, with Mara's Tiger Lily as his love interest.
The most interesting part of the report may be this:
Wright is planning to create a world that very international and multi-racial, effectively challenging audiences' preconceived notions of Neverland and reimagining the environment.
If this is true, we certainly aren't seeing it yet with the casting of Jackman, Hedlund and Mara. And it seems to be utilized to get a jump on the backlash that is already brewing from the casting of a white actress for a character that's Native American in its original context.
But we'll see. Pan releases on July 17th, 2015.