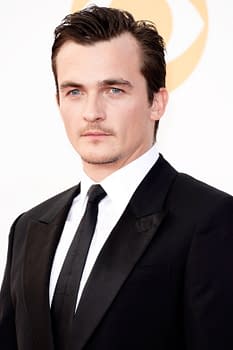 It's hard to believe it's been almost two months since Paul Walker died, but here we are. Now, all the projects he'd been in the midst of working on are moving on, with THR reporting today that Homeland star Rupert Friend has been cast in the role originally intended for Walker in Agent 47, the sequel to 2007 actioner Hitman.
Agent 47 is the titular character of the Hitman video game franchise, and Timothy Olyphant played him in the 2007 film. Agent 47 is known for his bald head, black suit, black leather gloves and red tie. Yeah, I can totally see Friend pulling off that look.
Meanwhile, Deadline reports James Marsden has now been offered the male lead role in the newest Nicholas Sparks adaptation, The Best of Me, which Walker was also negotiating to star in prior to his death.
This one has Michelle Monaghan as the female lead and is about two high school sweethearts who reconnect years later. I'm just glad Marsden will finally get the girl for once!
Enjoyed this article? Share it!