Sacha Baron Cohen's The Dictator Gets a Global Release Date Of 11 May 2012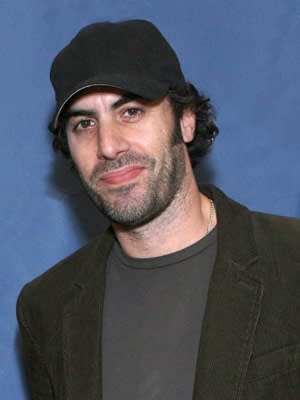 Kate Atherton writes for Bleeding Cool:
After Borat and Bruno, where next could Sacha Baron Cohen turn his attention but to The Dictator Saddam Hussein? Or, to be more precise, a heroic dictator lovingly created by Saddam himself in his not widely available novel Zabibah and The King.*
Paramount announced today that The Dictator will be let loose in a coordinated global cinematic assault, set for 11 May 2012. The studio also confirmed that the director will be Larry Charles, who was responsible for both Borat and Bruno.
The film's producers include Scott Rudin (The Social Network and True Grit), marking his first collaboration with Baron Cohen.
It's not yet known who will play Zabibah, a young girl character who stands in for the entire nation of Iraq.
*Editor's note: I want to read this book. How can I get an English-language copy?