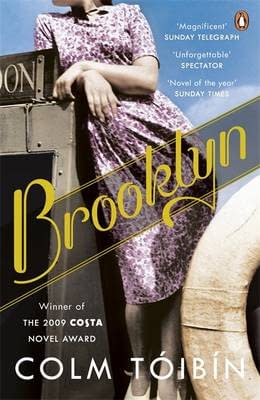 Though John Crowley's work hasn't been overlooked, he somehow doesn't get the respect I believe he deserves. Amongst his feature films are the explosive Intermission, the extraordinarily bruising Boy A and – my personal favourite – deeply moving, authentic feeling Is Anybody There?
This week sees the UK release of Closed Circuit, a romantic drama dressed up as a conspiracy thriller, and it shows, once again, that Crowley has a real facility with character and theme… though maybe less of a grasp on genre mechanics, for what that matters.
More on that film as the week goes on, including my full interview with Crowley. First though, a snippet from our chat in which he told me what his next movie will be.
John Crowley: I'm gonna make a film called Brooklyn which is an adaptation of a novel by Colm Tóibín which Nick Hornby has adapted. We're going to do it next year.
Bleeding Cool: Why that one?
John Crowley: That's a story about emigration from Ireland to America in the fifties. A young woman, who's going to be played by Saoirse Ronan, about her story in America. I think it's a story that we've never seen on film, certainly not from Ireland, yet. I think it's an amazing story about Europe and America in the 20th Century. It's like an epic and a postage stamp at the same time. It's exquisite.
And so I now find myself with a copy of Brooklyn by Colm Tóibín and I'm loving every word. I do wonder what my old Dad, who also left Ireland in the 50s, would make of it? He's past reading now, I'm afraid, and an audiobook would maybe test his concentration span but I do hope he'll still be around to see Crowley's film.
Closed Circuit opens across the UK this Friday, October 25th. More between now and then.
Enjoyed this article? Share it!