SlipWatch: Andy Khouri at Comics Alliance notes that previously associated with Supergirl, Brian Wood, who was dropped from the title weeks before the new creative team annoucement, is listed on DC's official New 52 page as writer. Also that one "C.O. Austen" was set to write Blackhawks, Michael Alan Nelson, who announced he was involved in the relaunch, then suddenly wasn't, was listed to write Voodoo and Si Spurrier was to write DC Universe Presents – Spurrier later revealing that he dropped off the title himself.
The website has since been corrected.
PhilippineWatch: The Philippine Daily Inquirer questions a number of local comic creators, including Whilce Portacio, Leinil Yu, Francis Manapul, Ed Tadeo,
Whilce: I am working on a Marvel book I can't talk about until midsummer. I am also working on two creator-owned books for Image. Not Fortress. Fortress is in limbo, because of the Image United storyline.
DollWatch: Mattel on the DC Relaunch and how it affects their toyline.
It has given us the opportunity to work some of the new looks into the line and refresh key characters. We are actually reworking some of our 2012 line up to take advantage of this! Stay tuned for more at SDCC!
CarWatch: Police cars from Gotham City, seen in Pittsburgh as part of the filming of Dark Knight Rises.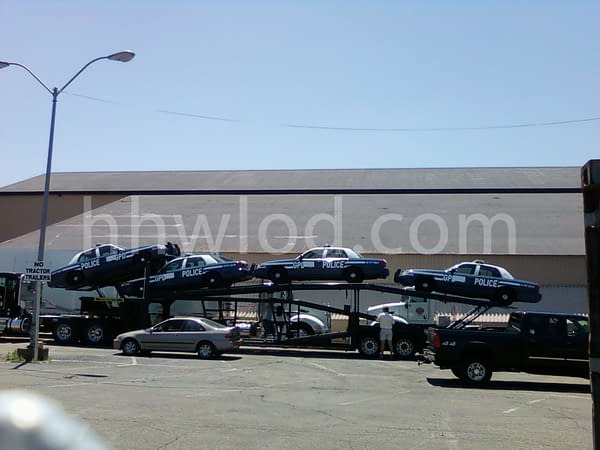 DigitalSale: Vertigo has just started selling a batch of comics for 99 cents each this long weekend.
That would be… American Vampire #1-5, Animal Man #1-9, Cinderella: From Fabletown with Love #1-6, Death: The High Cost of Living #1-3, Demo [Vol. 2] #1-6, iZombie #1-5 ("Sven the Returned"), The Other Side#1-5, The Sandman Presents: Lucifer #1-3, Lucifer #1-4, Sweet Tooth #1-5 ("Out of the Woods"), The Unwritten #1-18, Shade: The Changing Man #1-6 ("The American Scream"), The Sandman #1-8 ("Preludes and Nocturnes"), Fables #1-5 ("Legends in Exile"), DMZ #1-5 ("On the Ground")
This is Computo the Comic Link Conqueror speaking. I come for your women. But for now I merely collate comic-related bits and pieces online. One day I will rule. Until that day, read on.
They say I am a work in progress. The fools.
Your Nice New Outfit | Micronauts by Phil Noto, age 6. Even crazier…
Micronauts by Phil Noto, age 6. Even crazier than the fact that I still have this piece of art is the fact that I now share a booth at SDCC with Michael Golden :)
Captain America: The Making of a Super Soldier | Captain America | Movie & TV News | News | Marvel.com
If the visual effects in a movie look phony, the story essentially doesn't matter. Cheesy effects can strip a film of emotion and believability. To avoid that trap in "Captain America: The First Avenger," the visual effects team had to discover how to turn weakling Steve Rogers into the bulky Captain America without making it look cartoonish.
RIP, UNITED MEDIA: A century-old syndicate closes its historic doors – Comic Riffs – The Washington Post
As multimillion-dollar enterprises go, this is one exquisitely feathered nest.
The Legal View: From Superman to Supergods with Grant Morrison | The Beat
As we've discussed before, in 2008 the judge in the Superman case came up with a clever way to get around the fact the Siegel heirs' termination filing had failed to include two black-and-white promotional ads published before Action Comics hit the stands. DC did indeed continue to own this material, the judge found, but rather than giving DC ownership of Superman the ad contained "nothing concerning the Superman storyline and leaves DC with only "the image of a person with extraordinary strength who wears a black and white leotard and cape."
ICv2 – Internet Retailing Bigger Threat than Chains
In a report that applies to the specialty toy business but is relevant for almost any specialty consumer product, ASTRA, the American Specialty Toy Retailing Association has released a white paper on the implications of Internet retailing for the specialty toy industry.
Adrianne Palicki Joins 'G.I. Joe: Cobra Strikes' – Deadline.com
Friday Nights Lights series star Adrianne Palicki will play the female lead in the Paramount sequel to G.I. Joe: Cobra Strikes. She'll play Lady Jaye and joins a cast that includes Channing Tatum, as well as Dwayne Johnson, who signed on to play the role of Roadblock in the Jon M. Chu-directed film.
TRAVIS CHAREST'S SPACEGIRL: Black and White
I thought it might be interesting for people to see how some artwork looked before itwas painted. I managed to make black and white scans of roughly half of the Meta-Baron pages and I'll post one a week.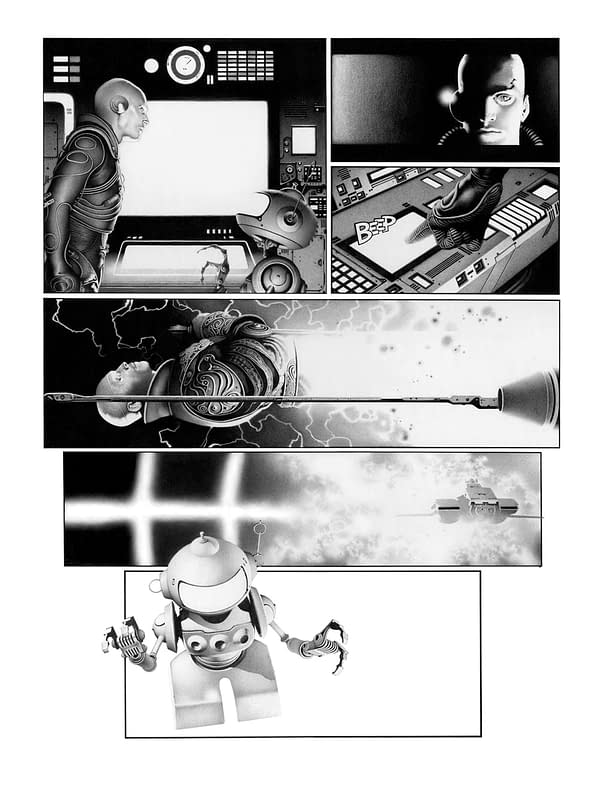 Enjoyed this article? Share it!