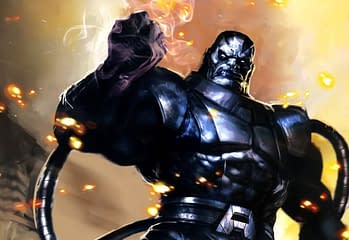 As I first reported in December, members of the 'grown up' X-Men cast will be appearing in Apocalypse. Several other sites have kicked around reports that it was going to be a 'younger team only' deal but Simon Kinberg has now coughed to the truth.
In his interview with The Daily Beast, he says:
It will focus primarily on the First Class cast, but it will certainly have some of the original cast involved, too.
Just as I heard, all those moons ago.
More good news, as Kinberg goes on to note that it's still 'the plan' to have Bryan Singer direct. The box-office for Days of Future Past would seem to suggest there's no commercial issue with that idea, and I'd certainly raise no artistic issues.
Apocalypse is set for release on May 27th 2016.
Enjoyed this article? Share it!