Posted in: Recent Updates | Tagged:
---
So What Was Marvel Comics First Gay Kiss Then Anyway?
The media onslaught over "the first mainstream comics' gay kiss", "the first superhero gay kiss" or even the "first comics gay kiss" over X-Factor #45 continues, as all journalists become churnalists, repeated the mistakes of others and indeed emphasising them in the hunt for a more punchy headline.
But what was Marvel's first gay kiss? What was the first superhero gay kiss? Let's find out. X-Force was a revamped version of the angry young Rob Liefeld superhero title, full of testosterone and Vimto. Taking an aspect of Liefeld's plans for Youngblood, a superhero team with a high media profile, X-Force created superheroes intended to capture the best demographics and exploit them. In cluding the pink pound.
So in X-Force #118 by Pete Milligan and Mike Allred, published by Marvel in 2001, Bloke kisses his boyfriend goodbye before he heads out to join the team. X-Force had to drop the Comics code from this issue, though to be fair it was over all sorts of content issues. It was this decision that would lead Marvel to step away from the Comics Code Authority altogether.
The book would continue to have a number of gay characters and in #129 would show Phat and Vivisector in a very post-coital scene, by Peter Milligan and Duncan Fegredo.
Milligan and Fegredo were also responsible for the first mainstream comics superhero sex scene from the Mature Readers imprint DC/Vertigo back in 1993, in Enigma.
Mainstream comics have had a fairly rubbish reputation when it comes to gay issues. Whether it was the attempted rape of Bruce Banner in Hulk Magazine, a Marvel executive telling its editor-in-chief that he should kill any of children who turned out gay, DC's blatant censorship of The Authority's early attempts to show a gay couple, the "inning" of Northstar as, get this, "a fairy", and his subsequent ridiculous outing and inning in a crazy gay game of hokey cokey, the disappearance of the lesbian Batwoman for a couple of years and the recent mishandling at Marvel of Freedom Ring, it's worth celebrating when people get it right. Which basically seems to be down to Peter Milligan.
Peter Milligan's new title, Greek Street, shipped last week from DC/Vertigo for $1, around abandoned gods living in Soho. And guess what, it's got gay people in it!
To be honest, how could it now?
Thanks to Manolis of Comics Nexus for major contributions to this article.
---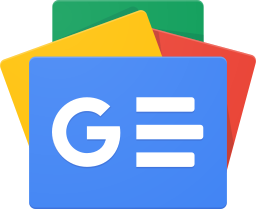 Stay up-to-date and support the site by following Bleeding Cool on Google News today!