Strange And Beautiful First Trailer For Jim Jarmusch's Only Lovers Left Alive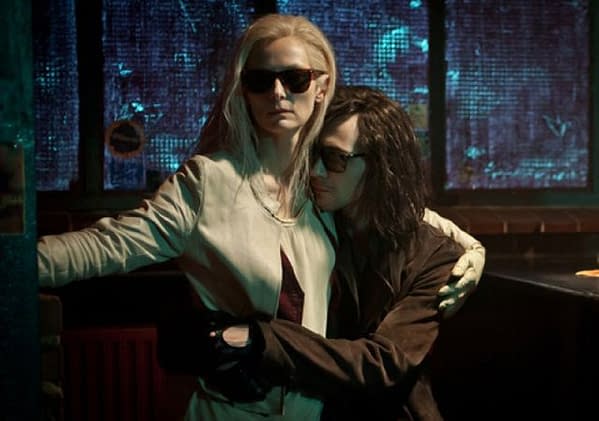 By now a lot of people have seen Jim Jarmusch's arty vampire love saga Only Lovers Left Alive, but I haven't, though judging by this trailer, it's easy to see why so many festival goers have been won over.
Slow and lyrical and weird and beautiful, Tom Hiddleston and Tilda Swinton make a striking pair as centuries-old undead lovers who are reunited in modern times. They're interrupted when wild child little sister Mia Wasikowska, also a vampire, shows up to hang out with Anton Yelchin in tow. And they are all rock musicians and they all have crazy hair and it just looks so, so good.
Unfortunately, it has no US release date yet, but you lucky UKers get it on February 21, 2014.