Here's a couple of images from One Day with Jim Sturgess and Anne Hathaway. They come from The Guardian and USA Today (though unnecessarily not in that order).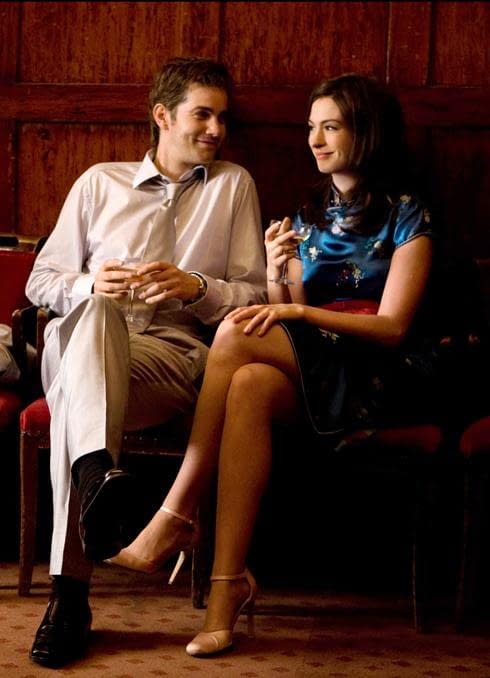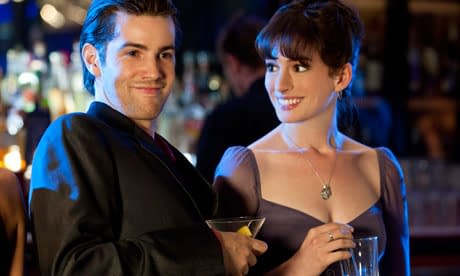 Playbill have a brief video that previews a special feature from the upcoming Beauty and the Beast Blu-ray.
Eliza Dushku has told SFX the real reason a Buffy spin-off centred on Faith never made it to the airwaves: she said no when she learned that Whedon would be less hands-on that he had been with Buffy.
There's a Danny Dyer season coming on UK satellite channel Bravo. Their video clip promo is most amusing:
Having started the rumours about Ridley Scott being at war with Fox over the Alien prequels, Scriptflags have now set up a Facebook group for fans to show their support.
Sammo Hung has told Wu-Jing about his involvement in Tsui Hark's Detective Dee and the Mystery of the Phantom Flame, a film I'm really very keen to see.
Sounds like Apple TV is running an App that could be released for iPad or even iPhone if Apple decide to. Or, more likely, when they decide to… iWoot, as they say.
Babel and The Brothers Bloom star Rinko Kikuchi is to star in Ogawa no Hotori, report Cinema Today. She's particularly excited as it's her first jidaigeki, or Japanese period film.
Jonathan Ross has been tweeting about X-Men: First Class, which his wife Jane Goldman has scripted :
I probably shouldn't tweet this,…but – saw some footage from X-Men First Class this morning. It will be AWESOME!!!!!!!!!!!!!!!!!!!!!!!!!!1
`Also I was there for the filming of a January Jones as Emma Frost scene…in lingerie. Fanboys, start your drooling….
I lve wolvey but I am old school – love the original x men…
Cinematographer Guillermo Navarro has signed on to shoot the big-screen version of Breaking Dawn, say HitFix. They also note his well-known disdain for 3D but don't connect the dots explicitly- not to put too fine a point on it, those rumours about Breaking Dawn Part 2 being shot in stereo don't look too likely to be true.
And that will have to do for now. I'm still looking for some apprentices to help out with Rushes. Drop me a line if you're interested.
Enjoyed this article? Share it!