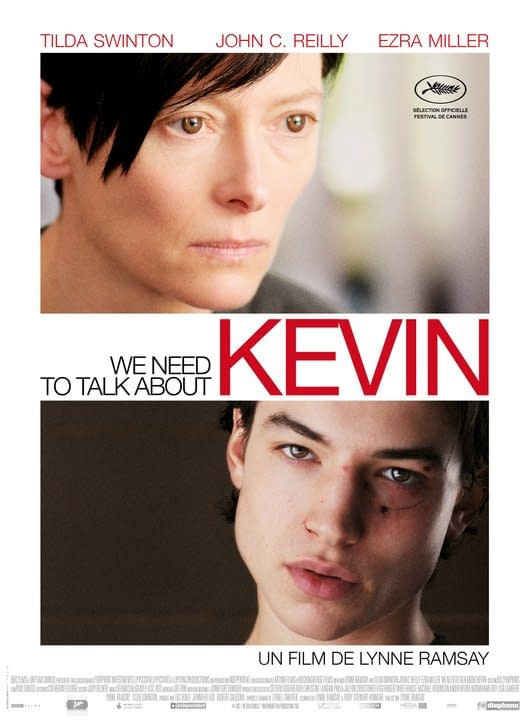 Lynne Ramsay is finally back, with her adaptation of Lionel Shriver's We Need To Talk About Kevin arriving in cinemas worldwide over the next few months. This ends almost a decade of waiting since Morvern Callar, a period during which Ramsay tried, and was infamously thwarted in, adapting The Lovely Bones.
Kevin, then, is at least the third literary adaptation that Ramsay has worked on in the last ten years. Previously, her short films and debut feature, Ratcatcher, had all been self-created stories. I'm wondering if there's any more to this shift than pure coincidence?
Nonetheless, the first trailer for Kevin impresses more with it's vivid and immediate cinematic qualities than it's narrative or literary ones (which I suppose would be par for the course for a trailer). This video has been released by the film's French distributors, Diaphana, who are also responsible for the poster at the top of the page. Whoever cut the trailer has done a great job.
[dailymotion]http://www.dailymotion.com/video/xkd7n1_we-need-to-talk-about-kevin-bande-annonce_shortfilms[/dailymotion]
Enjoyed this article? Share it!