SyFy Calls Bryan Fuller Out At High Moon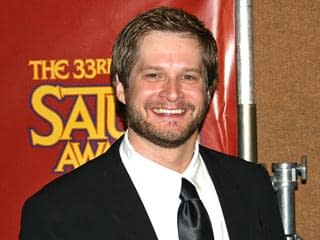 Alasdair Stuart writes for Bleeding Cool;
The SyFy channel have been busy today. Deadline are reporting that they've decided to take the Bryan Fuller show, High Moon, to pilot and have also nicely provided an update on their current development slate.
The SyFy channel get a lot of flak for some of their programing choices and he one I've heard most often is the lack of actual science fiction on the channel. The stuff on this slate at least shows they're trying. And as I said in the other piece, there's a definite air of defiance (Pardon the pseudo pun) to the announcements they've made today. This is a channel that's decided it's interested in science fiction again and High Moon looks set to build on the momentum Defiance has. Here's the High Moon write up;
High Moon is described as an imaginative, out-of-this-world series exploring what happens when the countries of Earth establish colonies to mine the Moon's resources and discover a new form of life. Chaos erupts in a genuinely emotional, humorously thrilling and always unexpected fashion as the people of the Moon race to uncover this life form's powerful secrets.
So nothing at all to do with the Gallaher and Ellis comic of the same name then. Which is a shame but. nonetheless, this does sound fun. I seem to remember Fuller talking about this being slightly noirish in tone and honestly, I'd be fascinated to see what Fuller does with it. He's on a tear through genres at the moment, with Hannibal getting lots of good word and it's great to see him playing with what works for him. Plus, if it is the lunar gold rush then stylistically that sites absolutely in line with Defiance, a show that they've already renewed for a second year.
There's a real sense of a slate being built here, a raft of programming that, like the heady days of the Eureka/Warehouse 13/Alphas trifecta complements and strengthens each component of itself. Several of the other shows in development could plug into that very nicely, especially Sojourn, about a detective investigating a murder on an outbound colony ship. I'll take a look at them all in detail tomorrow, but, for now, Sojourn's my favorite to form the third side of this particular triangle.