Do I have to say "Spoilers!" again. No seriously, stay away if you don't want spoilers. Don't come whining to me saying "you spoiled me!" No I didn't you spoiled yourself by not reading this bit. Right then, off we go.
1. Looks Like Someone's Been Jiggling With The Chameleon Circuit Again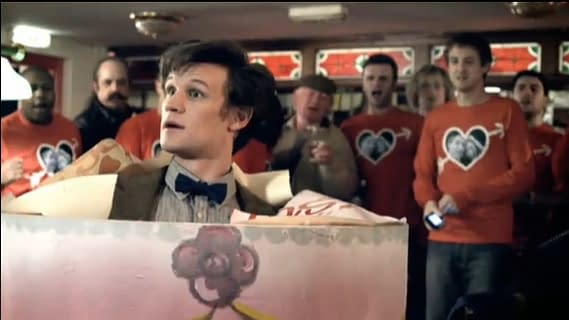 It's bigger on the inside and had rather a creamy filling?
2. Rory Seems Rather Au Fair With The TARDIS Doesn't He?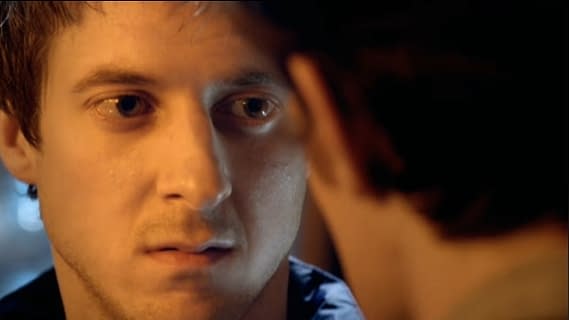 He knows a little too much. A bit like Amy. Is he a plant? And I don't mean just the vegetable variety, though he does slightly resemble a potato.
3. Doesn't Want To Run Into Casanova? I Wonder Why Not.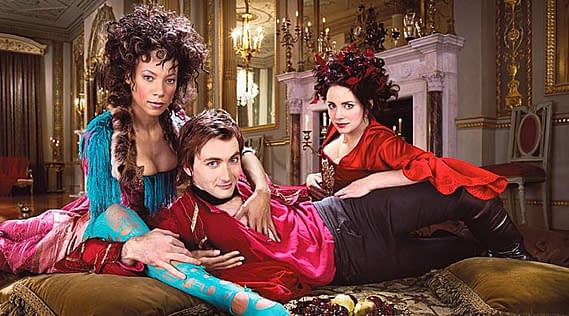 That'll be it.
4. "I'll Explain Later"
I've heard that line before, wasn't it…
Very funny. Moffat reference?
5. Okay, Yes, Yes, The Doctor's Library Card Was Rather Cool Fanservice.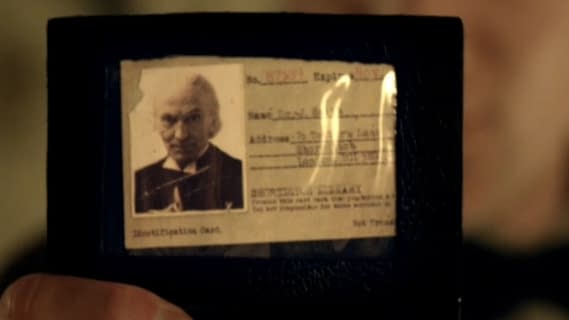 Totters Lane and everything.
5. JLB Matekoni Punting A Gondola In A Rory's Stag Night T-shirt Is Funny.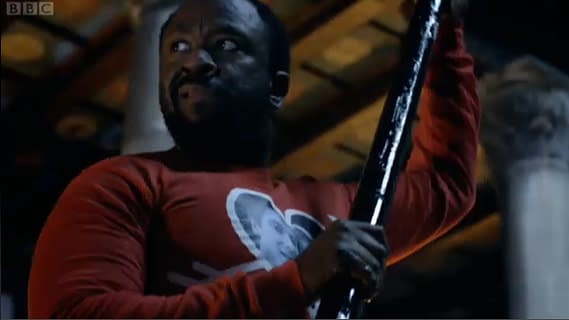 Very very funny. Good juxtaposition, good juxtaposition. You know there's a funny noise before he does his boom-boom bit. A bit like a TARDIS landing with the stabilisers on? See previous conspiracy – will we see this merchant of Venice again?
6. Remember That Job About The Ideal Mermaid Having The Head Of A Fish And Body Of A Woman?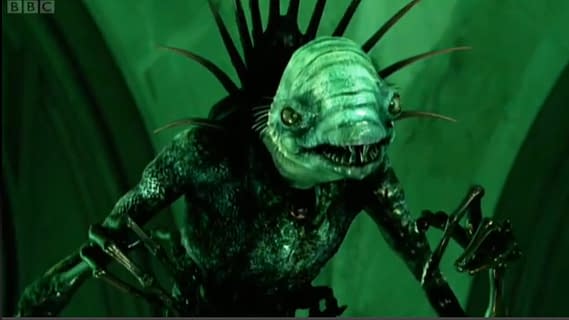 Yeah, I think it's time to revise that statement, don't you?
I dunno, they come over here, they take our women, they convert them and then cause an earthquake/storm/flood thing. Bloody immigrants, eh?
7. So If She Could Remember Her Name, Then Killing 17 Year Old Girls Would Have Been Fine, Would It?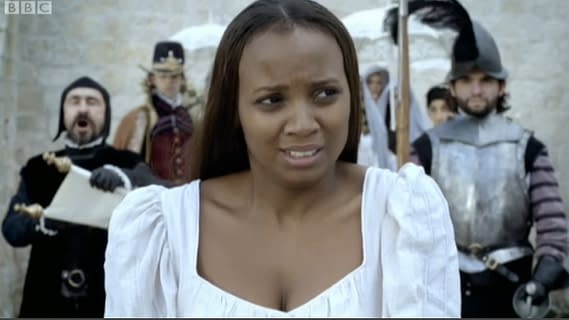 Yeah, Doctor, I'm not sure that's strongest direction your moral compass has led you to before. It's not a very strong argument is it? If she'd have known her name there would have been no repercussions? There you go Daleks, find out everyone's name before exterminating them and you don't have to worry about the Doctor ever again.
8. Don't Diss The Monster's Mum.
Oh no he didn't! Oh no he didn't! And look Amy in exactly the right spot with exactly the right prop again. She's been getting cheat codes I'm sure of it. Possibly from a future travelling Doctor? Any way the moral here is…
9. Hang On, Did Everyone Forget The Incoming Tidal Waves?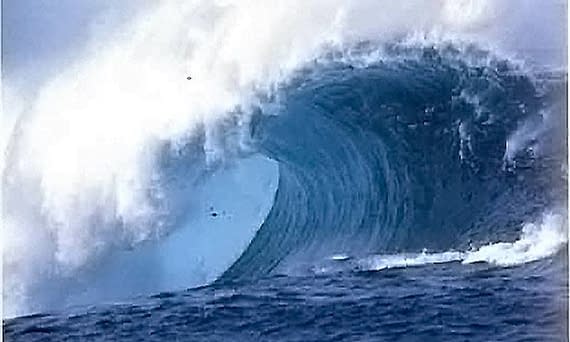 Oh the Doctor turned off the storm, but we'd already had the tidal-wave-inducing earthquake. So where did the tsunami go?
10. And Also Aren't There Still Ten Thousand Male Fishboys Down There?
Oh they may die off without any females to extend the race. But they're still down there! I wouldn't want to be a fisherman in Venice right now…
UPDATE: BONUS THOUGHT
"There were cracks. Some were tiny…."
"Some were as big as the sky"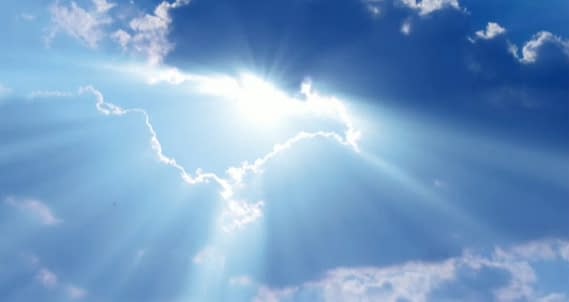 Although I still think…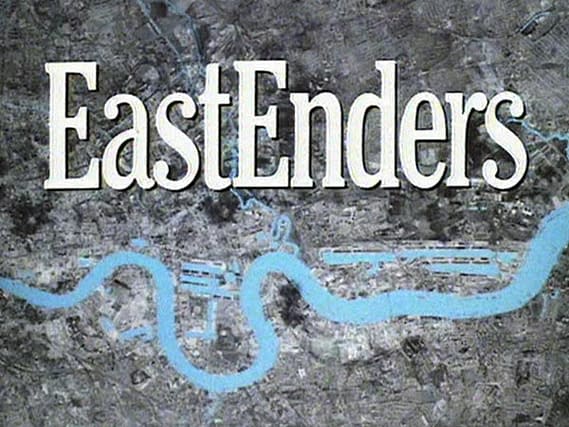 … has a lot to answer for.
Enjoyed this article? Share it!