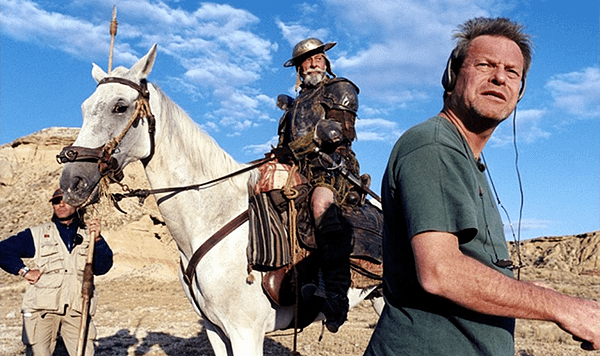 It's once more into the fray for Terry Gilliam and the man of La ManchaComing Soon got word from the great man that he's about to saddle up once more for another run at this most of elusive of projects.
I'm going to try to do 'Don Quixote.' I think this is the seventh time. Lucky seven, maybe. We'll see if it happens. This is kind of my default position, going back to that. I actually just want to make it and get rid of it. Get it out of my life.
Gilliam's take on the Quixote story, The Man Who Killed Don Quixote, isn't a straight adaptation by any means but an example of the "bump on the head" time travel subgenre. Instead of Sancho Panza, this Quixote is partnered with Toby Grossini, a 21st century man who – in varying drafts – has been a director of commercials or a Hollywood scriptwriter.
I'd be overjoyed to see The Man Who go before cameras. Better still if it stayed in front of them long enough to get in the can.
Gilliam's latest, The Zero Theorem, is being released in the UK on March 14th next year.
And… later this week, stay tuned for what might be some rather divisive news about another Gilliam project…. something I'm still trying to put the pieces together on but which will be a huge deal, I'm sure, in the next three or four days.
Enjoyed this article? Share it!