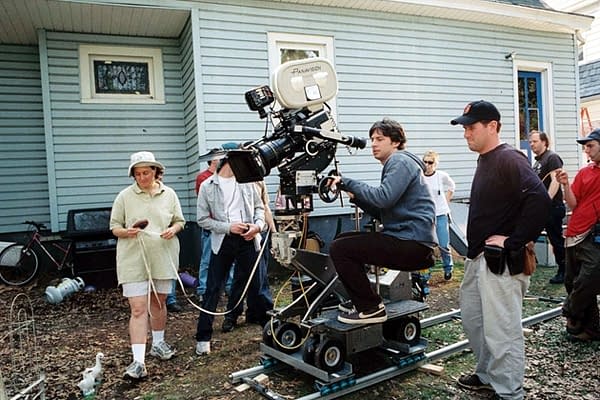 So I haven't always been the biggest fan of rich, famous people asking their fans for money to make movies, but with 20 features, shorts and documentaries that were made with the help of Kickstarter headed for Sundance this year, it certainly gives me and other like-minded individuals a new perspective to think about.
Anything that gets more people making more movies is certainly a good thing, and aside from a Zach Braff or a Veronica Mars or two with brand recognition, the majority of them seem to be genuinely little-engine-who-could types whose movies now exist because of sites like Kickstarter.
Among the Kickstartered films headed for Park City this week: Braff's Wish I Was Here, God Help the Girl, the passion project of Belle and Sebastian lead singer Stuart Murdoch, revenge thriller Blue Ruin, which premiered at Cannes last year, and a dozen or so more. You can find them all on their site, which I found really difficult to navigate around to even see all the titles. Hope you'll have better luck.
I still think there's something not right about people who have the resources asking for money from their fans so they don't have to assume the financial responsibility themselves (and yet offering the donators no profit margin in return, and so on, but I digress), but maybe this is a matter of not letting a few rotten apples spoil the whole barrel. Clearly crowdfunding is a necessary and potentially critical tool for many people, and a positive force for the most part.
Enjoyed this article? Share it!