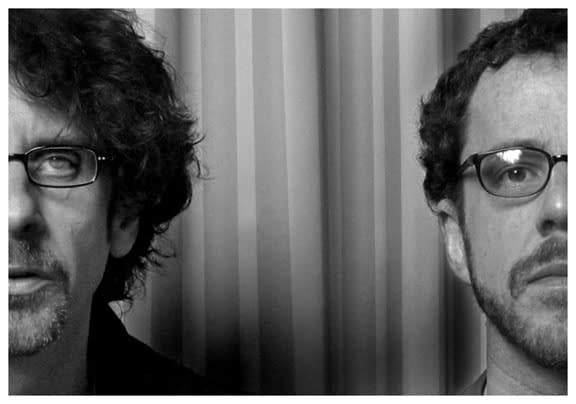 Well, they're writing it right now, at least, according to a new interview they gave to The Associated Press.
Here's how the AP characterizes what the Inside Llewyn Davis directors told their reporter:
Right now, the brothers are plainly excited about what they're writing, which they proudly explain, is set in ancient Rome. It's the allure of the unexpected, all over again.

"It's like: Would you ever do a sandal movie?" laughs Joel. "It's big," says Ethan, grinning. "We're interested in the big questions. And we don't (expletive) around with subtext. This one especially."
They do sound excited and it would be unlike anything they've done before, so we just have to cross our fingers this becomes a reality and doesn't go the way of To the White Sea, and The Yiddish Policemen's Union, and 62 Skidoo, and…
Come to think of it, could this be a revived version of Hail Caesar, which had been set to go in 2005 with George Clooney as a bumbling actor trying to make a sword-and-sandals film set in ancient Rome?
Enjoyed this article? Share it!