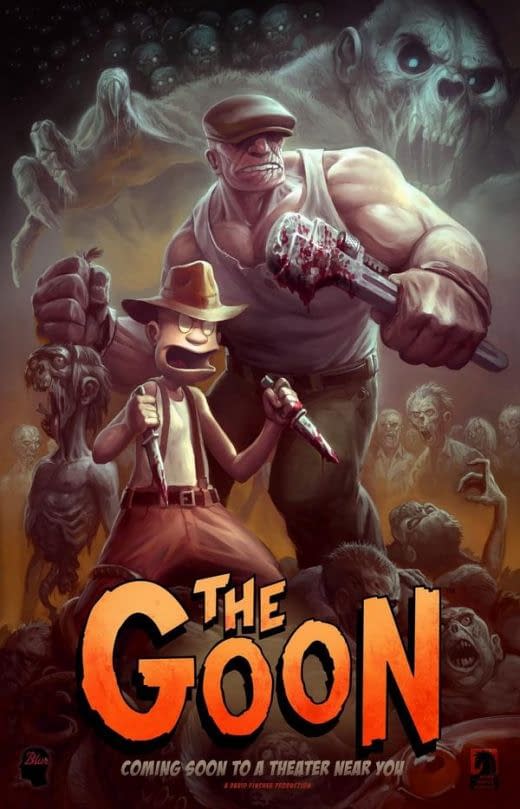 Rendering the brief tease from earlier this week rather obsolete, here's the fuller, longer, stronger trailer for The Goon. This was premiered at the film's Comic-Con panel last night where, once again, it was confirmed that the film is still looking for studio backing.
More of a clip, really.
The film is being adapted from Eric Powell's comics by Blur Studios and producer David Fincher. The Goon is voiced by Clancy Brown, and Frankie is playing Paul Giamatti.
Enjoyed this article? Share it!