The sheer nerve and gusto required to make a fan film is all the more appreciable when the project dates from the time before cheap video and in-a-box offline editing solutions. One of the most legendary back-street productions is a short from the early 80s called The Incredible Hulk Meets the Everlovin' Blue Eyed Thing.
CO2 Comics' Gerry Giovinco has blogged about his work both on and in the film's remarkable Thing costume and, as a treat for us all, he has posted the film online. It's being hosted as an m4v Quicktime file, not embeddable flash, so rather than hotlink it or rip it and post it again, I'll leave you to click over to the CO2 Comics site and see it in all of its glory. Should I be able to find it online in another format, I'll come back and update the post.
One of the film's writer-directors was Bob Schreck. Rich has given me the thirty-second primer on who he is:
Bob worked at Dark Horse, Oni, DC and now at IDW. He's a major player in comics these days. He got Frank Miller and Kevin Smith working for Dark Horse, Oni and DC.
And you can trace it all back to this fan film, and beyond.
The film's poster was designed and illustrated by Joe Sinott. Here it is:
And now here are just a few stills to convince you to click over and watch all 11 minutes of the thing. These screen grabs definitely don't do it justice, though. I couldn't even find a single frame of the brawlin' sequence that was even slightly legible – though, in motion, you can definitely follow it.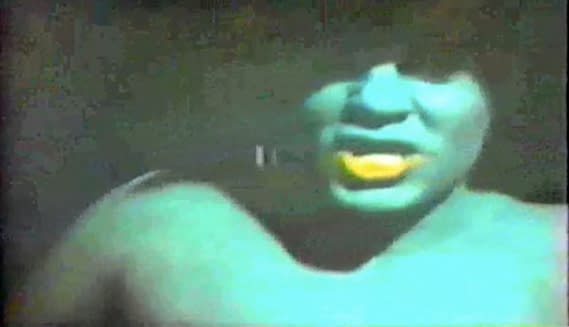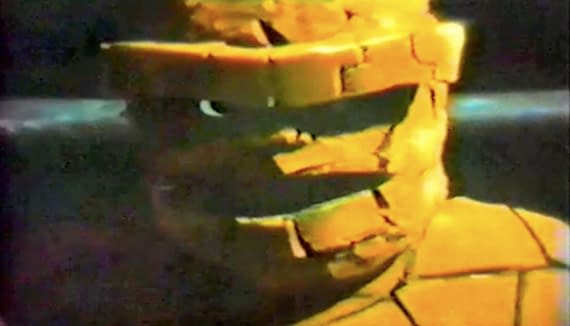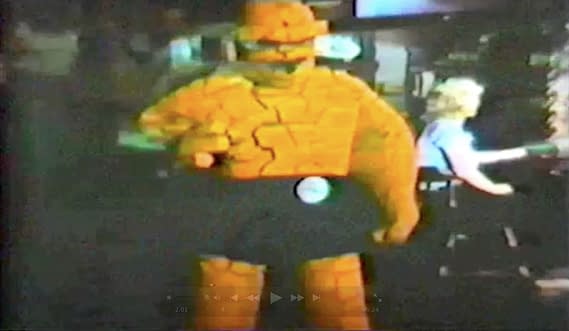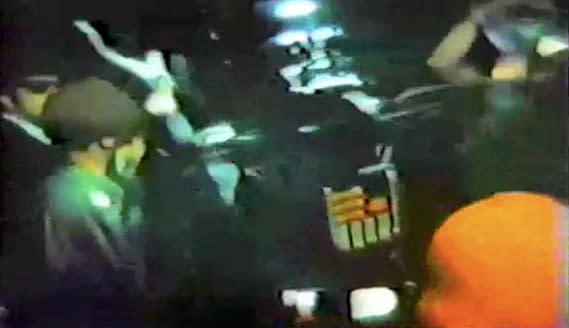 This whole "superheroes off duty, hanging in a bar/pub/club/restaurant" thing has proven to be a rather long-lasting subgenre. I particularly liked Ben Edlund's take on it in The Tick. Next up, we'll have Sam Rockwell as Batman and Justin Long as The Boy Wonder in Robin's Big Speed Date, part of an upcoming, star-studded comedy anthology movie produced by the Farrelly Bros.
Credit where due: The Incredible Hulk Meets the Everlovin' Blue Eyed Thing was written and directed by Bob Karwoeld, Larry Ruggiero and Bob Schreck, and was edited by Marc Harwood.
Enjoyed this article? Share it!