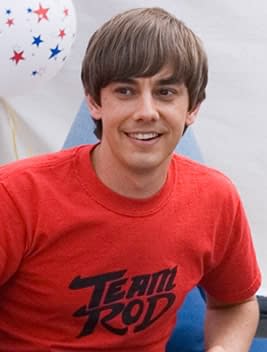 According to its creator Duncan Rouleau, comic series The Great Unknown is partially autobiographical. The story, about a man who repeatedly has brilliant ideas only to find them immediately stolen by others before he has time to put his name on from, comes from Rouleau's
…strongly held belief that I came up with the sardonic method of ending sentences with the word "NOT!" waaay before others started saying it. I've had similar situations arise over the years (like my invention of jazz and the Hot Pocket) yet I still remain unsung for those diamonds as well. [Comic Book Resources]
Not having read the comics, I'm unsure of precisely how this concept became the recipe for an action-comedy movie, but apparently it just has. According to Deadline, New Line Cinema have just acquired the film rights to an adaptation. Michael Starburry, writer of Black List screenplay Watch Roger Do His Thing, has been lined up to adapt the comics for the screen.
Here's (arguably) the most interesting part: Jorma Taccone, who is best known for being one third of comedy group The Lonely Island, has been tapped to direct the film. It's an unusual choice, since Taccone's directing so far is mainly limited to SNL sketches, but he could just be exactly the right man for the job. I can't help but wonder if The Great Unknown's protagonist will end up walking away from an explosion without looking at it.
Enjoyed this article? Share it!