This Saturday, Ballad in Seattle saw the local Real Life Super Hero community meet upo for drinks. I'll let you decide which are the actual crime fighters, which hand out food to the homeless and which just decided they wanted an excuse for a drink up.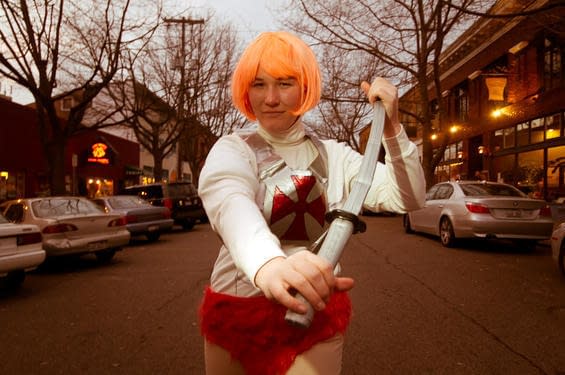 "That's right! I am a crusader! Have you seen any muslims round here? The sword, no, no it's fixed in the scabbard. Shame really. Are you sure you haven't seen any muslims?"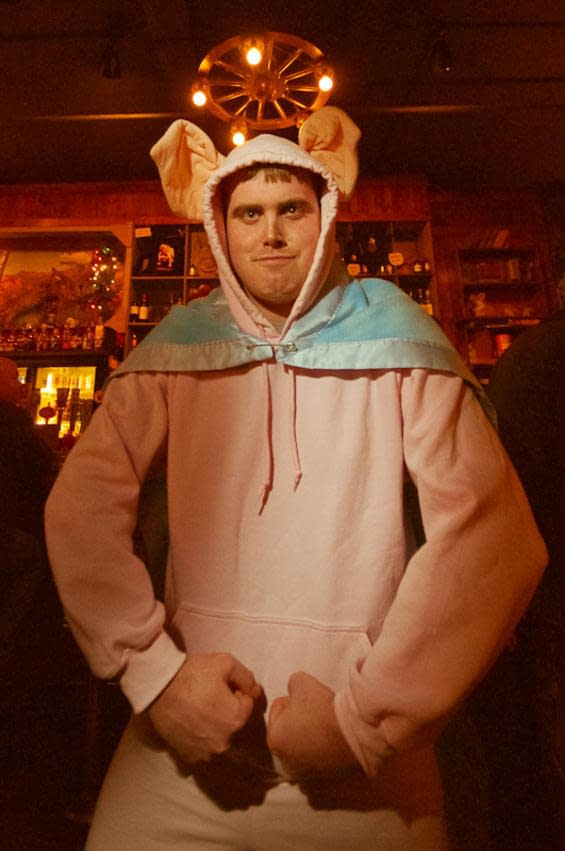 "Cowards are a superstitious and cowardly lot. I shall become something out of In The Night Garden."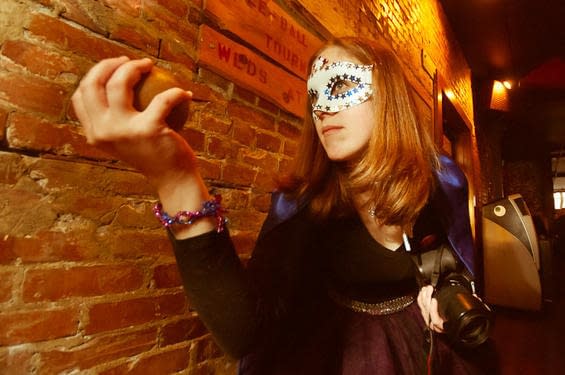 "I hold the balls of crime in my hand. And I will crush them!"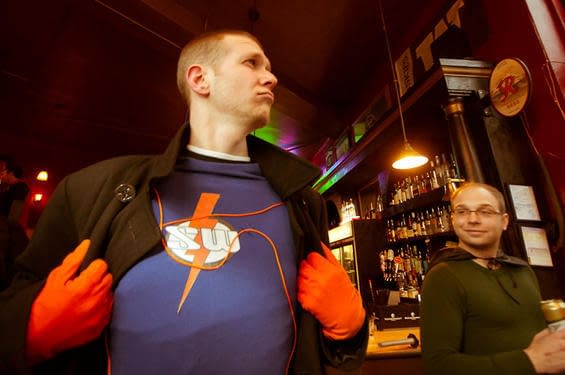 "Homoerotic? No I don't think there's any danger of that, why do you ask?"
"My cape deflects bullets! No really, but who would want to shoot me anyway?"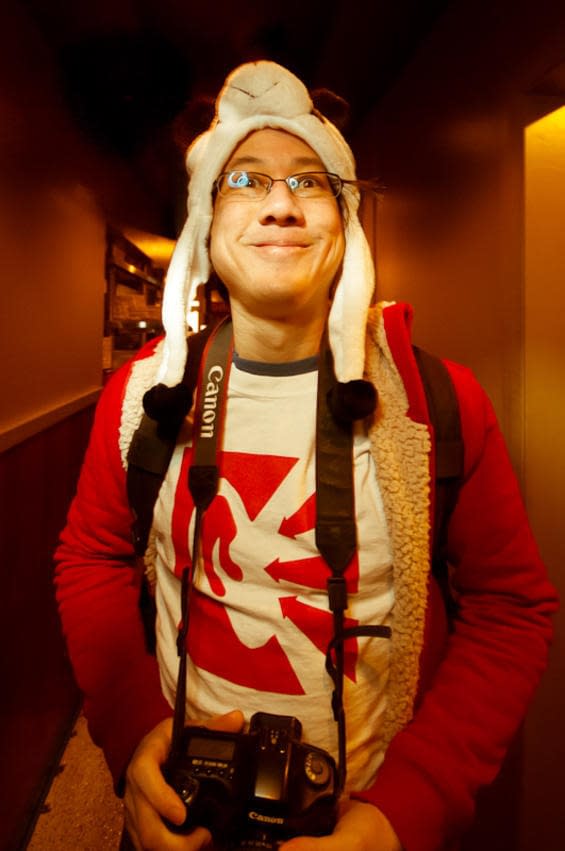 "I'm not even trying."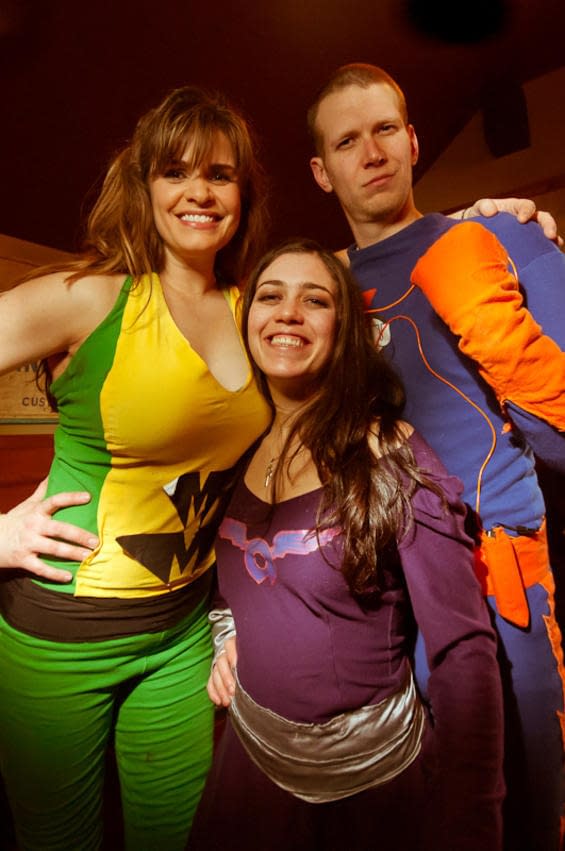 "I told you it wasn't homo erotic!"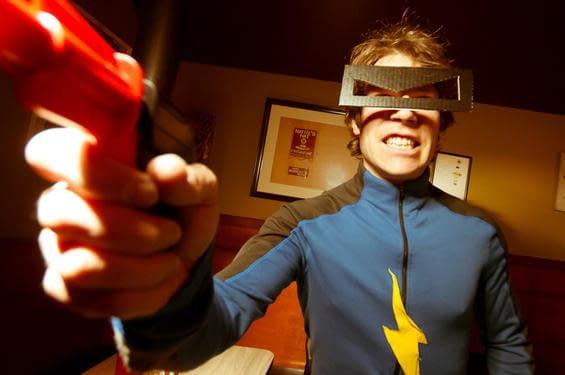 "Count my teeth! I could be in a Liefeld comic!"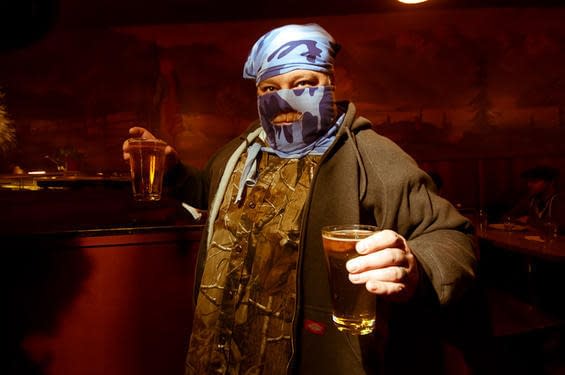 "No I am not Brian Bendis, how dare you suggest such a think. Look don't tell anyone okay, and I'll buy you a beer."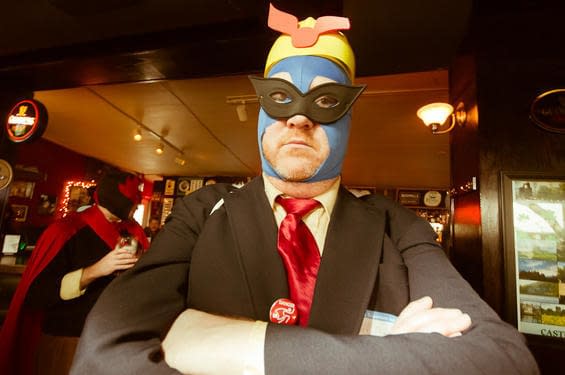 "Just because you fight crime, there's no reason to dress down."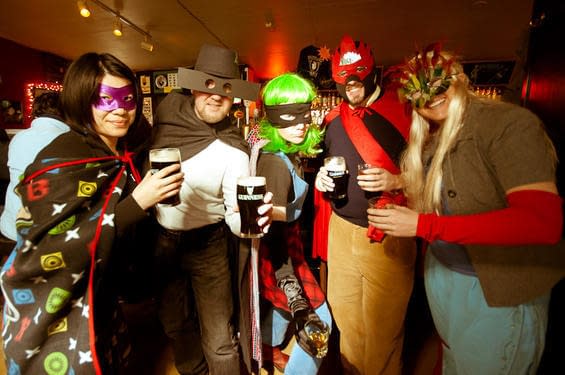 "We're not trying that much either."
"No I am not Jen Grunwald, and if you tell anyone, I'll kick you in the balls."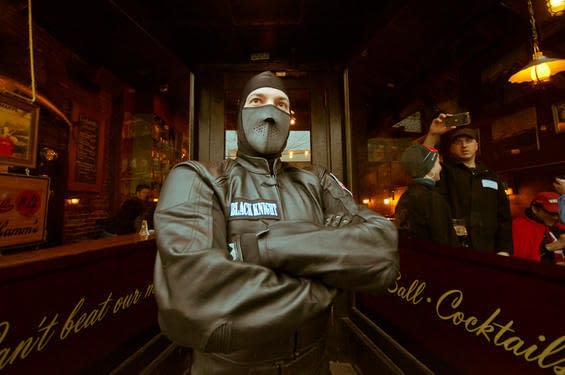 "If your name's not on the door, you're not coming in."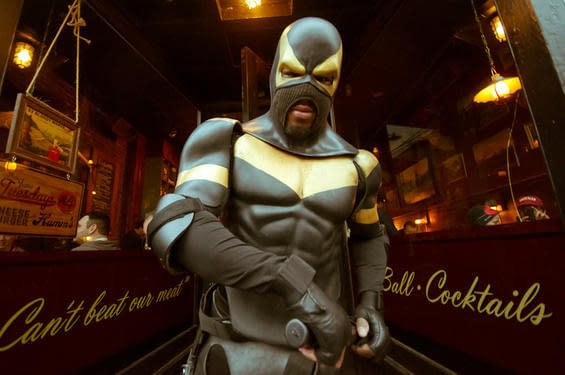 "What the fuck am I doing with these jokers???"
Via Seattle Weekly.
Enjoyed this article? Share it!