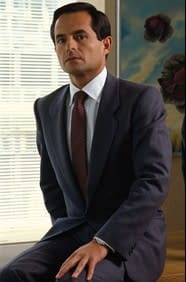 I recently wrote a piece called The Spinning Plates Of Dan DiDio, looking at issues inside DC Comics, concern about the micromanagement of many of the New 52 comics, Dan's personal exposure over the relaunch and the likelihood of creators leaving certain comics because they can't take the current management style.
Well, with NYCC having been and gone, it would be remiss not to look across Manhattan to see how the competition are doing.
Recently Jim Sokolowski Marvel's COO was let go, but I understand there's no move to replace him, just share his duties amongst other staff. Directors of Newsstand, Subscriptions and Editorial Operations, Frank Rosner, Jenna Pagliuca and Justin Gabrie respectively were also let go by Marvel a couple of months ago, all involved with non-direct market specialities.
Today I learned that Marvel editor Alejandro Arbona had been let go at Marvel, and CBR also mentioned editor Jody LeHeup had gone, and up to thirteen others.
Recently Heidi MacDonald of Comics Beat reported that Isaac Perlmutter was restricting inventory in bookstores to save money spend on holding and warehousing stock. One source told me that if an employee was found to be keeping five trade paperbacks of one series in Marvel's warehouses, they would be dismissed, and Heidi reports a Marvel exec making a similar claim, albeit jokingly. That may be an exaggeration, but that attitude explains the inability for certain series to keep all their collections available for order, as well as the recent attempts to liquidate large cases of trade paperbacks for 90% off cover price through Diamond.
Earlier this year, Bleeding Cool reported on Marvel's plan to massively increase their newstand and bookstore operation in America with collections of comics in the British and European newstand model, three or four issues bound together and sold for a relatively low price. This seems to have been cut off at the knees, and people involved with the project dismissed.
Heidi also echoes growing complaints that I've been receiving, that Marvel general freelancer rates were cut earlier this year, though she talks about exceptions for individual agreements such as exclusive deals. At a time when Marvel have justified the 20 page $3.99 comic book as because of increasing creative costs, it seems a number of them have been summarily cut.
It's not quite as general as Heidi implies though. It started with letterers, then colourists, then inkers – Marvel have asked creators to establish a lower rate they've dubbed "B-rate" along with their current rate. If the book a creator is on is currently selling below a certain threshold, the B-rate is used instead of the "A-rate." They are of course told first and can chose to leave the book or stay depending on their circumstances. But this has effectively cut certain freelancers overall pay, for the same amount of work delivered. It has yet to touch pencillers or writers, however.
It's not just the newsstand and bookstore staff or less glamorous freelancers that are worried. Marvel hasn't replaced any recent editorial departures in the last year, including Nate Cosby, Michael Horwitz and Charlie Beckerman. Axel's promotion to Editor-In-Chief also means the loss of a line editor who was never replaced. Ralph Macchio's retirement is regarded as anything but.
I am told by Marvel sources that the publisher's policy is to spread the work amongst the remaining staff. Marvel is still publishing a hundred comic books a month, with many collections and special projects, more than a year ago, when they were talking about publishing less – but now doing it with less staff.
After the June firings, work was either outsourced or spread to the managers below – who get paid less for the job. With fifteen fewer staff, things have to be close to breaking point.
When Isaac Perlmutter was majority owner of Marvel Comics, he always had the reputation of watching the pennies, the staples, and the amount of coffee pots in the building. He now runs Marvel Publishing but doesn;t own it, a billion dollars the richer, and his increase in this cost-cutting activity has been attributed to making sure Disney never feels they have to get involved, as long as profits are up. And while that was true this year, Marvel Publishing didn't make the profit margin that was forecast last year. So even more cuts must be found. Hence today's dismissals.
The one thing that doesn't appear in the books however is Marvel Publishing's role as a research and development body for the rest of the company. As has been demonstrated, the films aren't just drawing on the sixties work of Stan and Jack, they quite specifically reference work of recent times by JMS, Bendis, Mark Millar and more. This seems to be discounted within Marvel however, and so the cuts continue. Some now wish for increased control by Disney, believing that they would never let a profitable R&D department such Marvel Publishing to be salami sliced in this fashion, even as it promotes brand extension and contributes to new characters and stories at a fraction of what it would cost to do so in animation or film. No other publishing division at Disney publishes anywhere near the amount of content that Marvel does or as successfully. The hope is that Disney would treat Marvel Publishing more like Pixar's various divisions and give them room to promote the brand.
The criticism comes down to one this, Isaac Perlmutter continues to run Marvel as if he were still its owner and in the fashion he always has, like a start-up company, with skeleton crew for maximum profit. And there's only so many times you can cut to the bone.
As the only conduit to Marvel, Perlmutter has cemented himself amongst the Board of Directors at Disney. While back at the company he controls but no longer owns, people afraid for their jobs are staying ungodly amounts of hours to clear their workload and, in most cases, exempt from overtime pay.
Full-time temps are working over a year without being hired full-time and getting health benefits or adding to the "head count" which Perlmutter regularly reviews. To stay within the law, Marvel ends their temp assignment towards the end of the first year of employ and then rehires them immediately for another temp assignment.
Many at Marvel were elated after the Disney buyout but soon deflated again when nothing changed. Access to Disney's benefits have slowly trickled in over the course of the last two years, except for Disney's biggest conduit of information to their employees worldwide, their Intranet "The Hub." Marvel employees have yet to have access to it. However, every Marvel employee must report every meeting, conference call, visit from or to Disney reported to Perlmutter with details on who, what, where, when, why and how… the information only flows one way.
That Marvel Publishing continues is down to those with have a passion and loyalty for the brand they work for. But there will come a time when those that keep their jobs, just won't have the hours to do them. And at that some point, some one really will notice…
This is a Mad Men-era photo of Isaac. Does anyone have anything more recent?
Enjoyed this article? Share it!