London comic shop They Walk Among Us had its going away party last night with Jon and Sabina Browne hosting a motley crew of customers, friends, professionals and a strange mixture of the three. The shop will become Ace Comics soon and both Jon and Sabrina will find new exciting ventures to keep themselves busy…
I found myself chatting and drinking with Andy Diggle, Kieron Gillen, Jamie McKelvie, Emma Vieceli, Tony Lee, Dan Boultwood and less-googleable but just as fine fellows, as I came face to face with the fact that staying at home with the kids has played absolute havoc on my alcohol tolerance.
I got two buses home. It was fine.
Anyway, Emma seems to have taken a very fetching photo of Andy, Jamie and Kieron's shoulder on the tube home and kindly twitpicced it far and wide.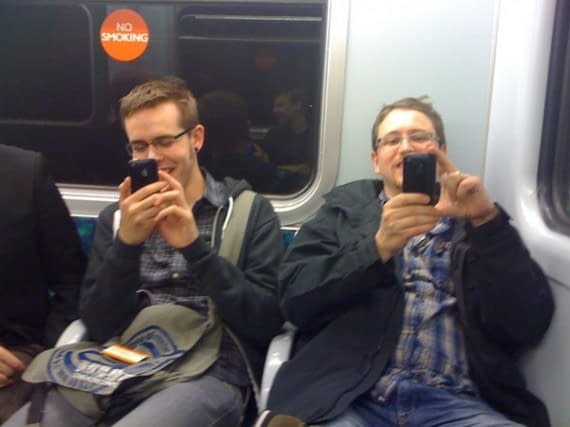 Boys and their toys.
I trod on my N95 the other day and smashed the screen. Very sad day…
This is the first Bleeding Cool piece I've posted when drunkish. I should do this more often. Anyway, follow @andydiggle, @mckelvie, @kierongillen and @emmavieceli and make sure they all get home safely okay? Super.
Enjoyed this article? Share it!