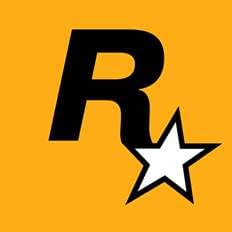 Rockstar Games are looking to enter the movie business. Judging from a recently registered trademark and pair of web URLs, Rockstar Films are likely to be somewhere in the pipeline.
Now, I'd be surprised if Rockstar would ever plan to focus on original content and not leverage their already existing franchises, such as Grand Theft Auto and LA Noire. Indeed, after a few hours play, I'm of the mind that LA Noire would have worked better as a movie any way. It was admitted to the Tribeca Film Festival this year, which is probably more a nice publicity stunt than milestone in the integration of films and games, but my point stands: it's more fun to watch the game than it is to play it, and with all of the pseudo-interactive elements and repetitive grindwork tossed out, it would have been better still.
Systemlink dug up the information on the trademark, and at the same time reminded us of a recent interview that Rockstar producer and writer Dan Houser gave to The Hollywood Reporter. One quote in particular seems salient:
We have explored a lot of movie deals, but we have just chosen not to make a movie. We love movies, but we also love games and that is what we remain focused on. If we were to attempt to make a movie, we would like to make it ourselves, or at least work in collaboration with the best talent, so at least if it is bad, we can know we failed on our own terms. But doing that takes time, and making games properly takes a lot of time. So, we may make movies one day, with the right property and the right partnership, but we have not found the time to do that yet.
My emphasis.
It's only a matter of time, I'm sure… but is this the time? No, not necessarily. Still, it's going to happen one day, and this is at least a glimpse of the groundwork being done.
Enjoyed this article? Share it!