To be presented as part of the ludicrously named NEXT <=> selection at Sundance in 2012, I Am Not A Hipster is described on the program notes like this:
I AM NOT A HIPSTER / U.S.A. (Director and screenwriter: Destin Daniel Cretton) — Set in the indie music and art scene, this is a character-driven story exploring themes of love, loss and what it means to be creative in the face of tragedy. Cast: Dominic Bogart, Alvaro Orlando, Brad William Henke, Tammy Minoff, Kandis Erickson, Lauren Coleman.
Sounds like just the sort of thing a hipster would go for.
But how does it look? Well, here's the trailer…
[vimeo]http://vimeo.com/32931120[/vimeo]
So that solves that. The title really is ironic after all.*
If you head to the film's official site, you can stream or buy ten songs by Canines, a collection of music referred to as "the album" at the end of the trailer. How aptly The Graduate.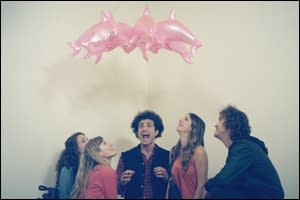 *Full disclosure: I'm not really sure if I can tell a hipster from a not-a-hipster, to be honest.
Enjoyed this article? Share it!