Transforming Libraries At C2E2 With Greg Baldino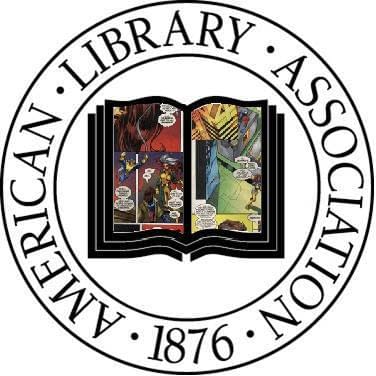 Greg Baldino writes for Bleeding Cool
Comic fans swarmed into McCormick Place Friday afternoon at 1pm, but C2E2's second yyear was far from just starting. Professional Only hours started at 10am, and attendees, running the gamut from retailers and publishers to school teacher and journalists had access not only to booths and artists, but also to panels of specific interest including panels on comics retailing and using comics as educational panels.
One of the most interesting talks given was Toby Greenwalt's Heralds of Change: Comic Books, Libraries, and Innovation, a panel focusing not only on the impact that comics and graphic novels have had on libraries, but also how they can be used to reinvent and revitalize library culture for the 21st century.
"How many of you work in libraries?" asked Greenwalt, himself a librarian at Skokie Public Library. Almost everyone in the room raised their hands. He then asked who else was in the room and three hands went up: a children's book distributer, an elementary school teacher and a comics journalist.
Early in the presentation, Greenwalt showed a bar graph based on circulation numbers from his own library, comparing graphic novels with other literary genres. The number of graphic novels checked out in 2010, according to the graph, was just about six thousand, on par with science fiction/fantasy but still dwarfed by the huge numbers of romance novels and mystery fiction. "But that's only the adult graphic novels," he said, citing that the graphic novels coded as young adult or children are checked out by a diverse range of patrons. Adding those circulation numbers, the graph showed total graphic novel circulation numbers exceeding twenty thousand, beating even the juggernaut of mystery fiction.
Graphic novels in libraries have changed in their presence over the decades. Twenty years ago, your local library might have had some graphic novels, possibly shelved with the humor books, and probably Maus over in biography. Now, many libraries are responding to increased patron interest by expanding their sections, and increasing the need for information to expand their collections to meet community needs and interests. In his presentation, Greenwalt stressed that the challenges and new frontiers presented by graphic novels, as well as media technology and social networking, present possibilities for libraries to not only survive but thrive. As he says, "There've been far worse times to be down with the funny books."
Much of Greenwalt's presentation tied back into ideas discussed in the book Hanging Out, Messing Around, and Geeking Out: Kids Living and Learning with New Media, a book of essays published by MIT that addresses issues of youth and new media in relation to libraries. The Skokie Public Library's proximity to a nearby junior high school, Greenwalt said, resulted in it becoming known as a safe location for students to go after school to hang out or wait for rides. As they get more comfortable with the library environment, he says, students start to open up dialogues with the library staff, asking questions about books or for recommendations, or inquiring about services.
"If there's one thing libraries and comics are both good at, it's getting people into a good story."
Three graphic novels cited by Greenwalt as examples of the kind of entry-level graphic novels were Ultimate Spider-Man (an accessible relaunch of a popular character), Jill Thompson and Evan Dorkin's Beasts of Burden (a fun story that can be read by anyone) and Yummy: The Last Days of a Southside Shorty by G. Neri and Randy Duburke (a more realistic story).
Once people have become accustomed to something, whether it's reading comics or using libraries, they start experimenting and trying new things. In terms of readers, Greenwalt identified titles like Fables, The Unwritten, Marvel's Strange Tales anthologies, and the Pluto manga ("A coming-of-age story with robots blowing each other up") as titles which present something that plays with familiar stories in a whole new way. Regarding experimentation on the library-side of things, he showed examples of using Twitter RS feeds to create informative lists for patrons, and using Foursquare to offer patrons a scavenger hunt incentive to explore the library. "It remains to be seen how effective this will be," he said, "but the cost of trying this out is so minimal and low risk it's worth it."
Experimenting with comics and new technologies is possibly the only risk in libraries not giving headaches and anxiety all around. Many libraries are facing budget cuts in their communities, resulting in at best reduced hours of operation and layoffs, and at worst library closures. The attempt to integrate ebooks with libraries has been rocky of late, with Harper Collins requiring ebooks leased to libraries for patron checkout to be renewed after every 26 uses, and Greenwalt cited publishers MacMillan and Simon & Schuster as unwilling to work with libraries on digital publishing. With republican politicians cutting funding to programs left and right, one of the struggles libraries face is connecting with their communities the value of literary institutions. Graphic novels and social media; as well as events like 24 Hour Comic Day, National Novel Writing Month, and the American Library Association's National Gaming Day; present gateway opportunities to create and cultivate new patrons and strengthen the role of libraries as a cornerstone of communities
"Libraries, like comics, need to be focused on stories," said Greenwalt in closing, "whether that means weekend storytime for kids, or sharing how someone used the library to get an A on the paper."
Hopefully, the story of libraries is to be continued…
Greg Baldino currently has a bunch of graphic novels checked out from the Chicago Public Library. His fiction and journalism has been published internationally. He can be contacted at greg.baldino@gmail.com
---
---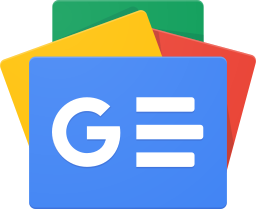 Stay up-to-date and support the site by following Bleeding Cool on Google News today!