PokeWatch: Joe Kelly to Joe Kelly on Facebook

TweetWatch: Mayor Dave Bing (Mayor of the City of Detroit) @MT There are not any plans to erect a statue to Robocop. Thank you for the suggestion.
TicketWatch: Tickets to the New York Comic Con are now available… and their system is working fine. Might be worth it for Perez Hilton who faied to get San Diegotickets…
BeastWatch:
JobWatch: Want to get in on the ground floor of DC Comics in the Burbank buildings? You can't get any more ground floor than this….
Warner Bros. Studio Facilities seeks a Dishwasher/ Porter, Apprentice for the Cafeteria department.

JOB RESPONSIBILITIES

Duties include scrape, rinse and load soiled dishes, flatware, pots and pans onto appropriate dishwasher racks; unload clean dishes, flatware, pots and pans and store in appropriate storage areas; empty residue from trash compartment of dishwasher; frequently wash food preparation countertops to sanitize; turn on/off as prescribed fried food oil recycling equipment.
This is The Bleeding Cool ComicChron Robot speaking. I come for your women. But for now I merely collate comic-related bits and pieces online. One day I will rule. Until that day, read on.
Stage Dive: Scott Brown Sees Spider-man: Turn Off the Dark — Vulture
At this point, we learn that Arachne's not just a weaver of cloth, but a weaver of dreams, and Taymor begins a light pillage of Neil Gaiman's "Sandman" mythos. (You can't accuse her of not knowing her comics.)
'Cowboys & Aliens' director Jon Favreau on Super Bowl sneak, nude Olivia Wilde, and his serious sci-fi/western mash-up — EXCLUSIVE | Inside Movies | EW.com
We haven't shown any of the aliens. We want to hold that back. And all the images we're showing are from the beginning, up to the first half of the film. We're not showing a lot of where it goes. The first teaser was showing the opening of the film and a little of the setup. This one is showing more of the sense of adventure as things unfold. We're just trying to get people's feet wet.
First Still From Green Lantern: Emerald Knights
Much like Warner Bros. Animation's Batman: Gotham Knights was an animated anthology released to coincide with The Dark Knight, Green Lantern: Emerald Knights is set to arrive just before this summer's big-screen superhero adaptation. TV Guide has revealed the first still from the project, side-by-side with fan-favorite Nathan Fillion recording his lines, dressed for the part.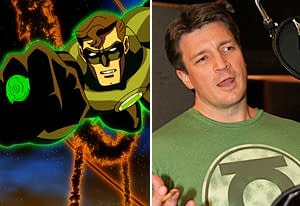 CINDERELLA: FABLES ARE FOREVER Exclusive preview
In the first issue of the new mini-series CINDERELLA: FABLES ARE FOREVER by the amazing team who brought you CINDERELLA: FROM FABLETOWN WITH LOVE, Chris Roberson and artist Shawn McManus, Cindy heads to freezing cold Russia and she's wearing a bikini. (Awesome cover by Chrissie Zullo, right?) There she encounters her nemesis who goes by the codename Silverslipper and you're never gonna believe who it is.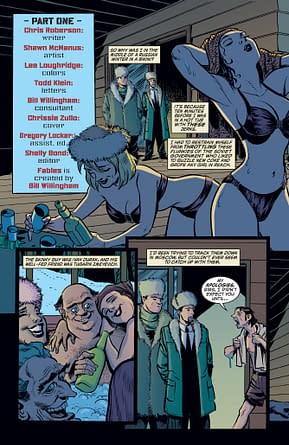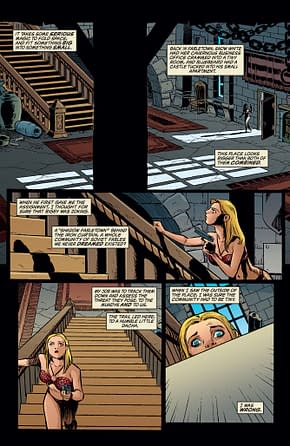 Spy6teen – The GRAPHIC.LY INTERVIEW
If you're in the job of just selling books, I hope you die. But if you're in the world of wanting to build a real community around your store and around the comics you sell, then I hope you thrive– and I will do everything in my power to help you thrive, because that's good for the industry.
Comic treatment for health plan – BostonHerald.com
Jonathan Gruber, a nationally recognized health economist who devised the economic underpinnings of Obamacare (Gruber hates the term), said his three comic-loving kids encouraged him to use the hip format of the graphic novel — basically an expensive comic published in book form — to tell the story of the complicated plan to 300 million Americans.
news from me – ARCHIVES – February 04, 2011
Here's a bit of comic book history I found in my files and scanned to share with you. Between around 1966 and 1968, if you sent a letter in to any of the DC comic books featuring Superman, you might get back a copy of a form letter. I sent a lot of letters so I got a lot of copies and sometimes, as you will see, someone in the office would write in a little personal note.
Cygor and Spawn finis by *TheGregCapullo on deviantART
Hot off the Cintiq. I'm off to paint more World of Warcraft art!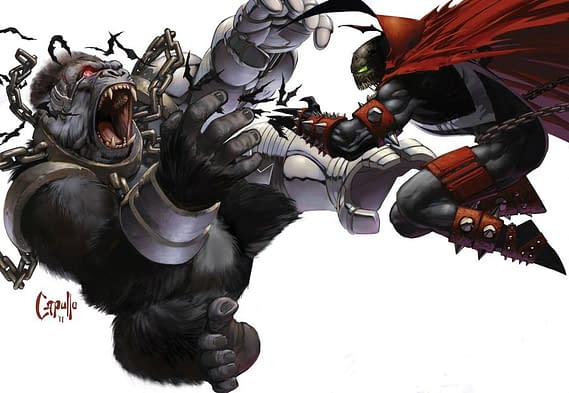 Burglars intent on collection took a life – City & Region – The Buffalo News
And he had his pride and joy — a large collection of classic old comic books featuring Batman, Superman, The Flash and other superheroes. Some of the books, which Marciniak carefully cataloged and sealed up in plastic wrap, dated as far back as the 1930s. But criminals found out about Marciniak's comic book collection, and in the predawn hours of July 5, they arrived at his home to steal it. Police believe at least two or three bandits cut the telephone lines and broke into Marciniak's home.
Stan Lee Media Loses Bid for Stake of Marvel Profits
MANHATTAN (CN) – Stan Lee Media cannot overturn court decisions relating to the venerable comic book writer's settlement of a $1 billion lawsuit against Marvel Enterprises, a federal judge ruled.
Spider-Man Carjacking Set Video – MovieWeb.com
The Untitled Spider-Man Reboot is still filming in Los Angeles and the latest video from the set reveals Spider-Man interacting with some NYPD cops over a carjacking.
Enjoyed this article? Share it!