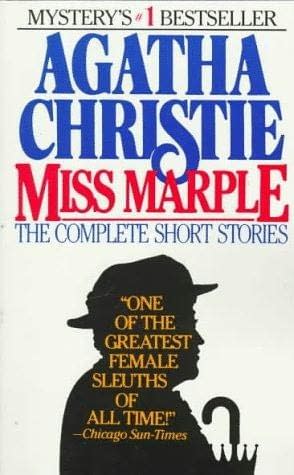 One of Agatha Christie's most enduring creations, Miss Jane Marple is an elderly amateur detective, and one of the most sharp witted spinsters in a pop culture that has, for some reason or another, turned out quite a few. Previously, she has been played by Margaret Rutherford and Angela Lansbury in the movies, and quite superbly on TV by Joan Hickson, and she really is a wonderful role for the right actress.
According to The Hollywood Reporter, Disney have just closed a deal to bring Marple back to the big screen after some months of negotiating. Mark Frost is writing the screenplay for the new film and while it isn't clear if he'll be using any one of Christie's stories in particular to form his plot, the plan is to remove the film from a period setting and have the story take place in the present day.
That could be hard to pull off.
Frost was the Hill Street Blues writer who went on to co-create Twin Peaks with David Lynch. His novel The List of 7 is a mystery too (and, as far as I know, his other novels might all be mysteries as well, I just haven't read them).
But who would make a good Miss Marple? Let's assume that they'll be keeping her English. I'd assume that Maggie Smith and Judi Dench would be pretty high on the studio's wishlist, and maybe Eileen Atkins. Helen Mirren too, of course – though she's not one for playing dowdy or too straight laced that often.
I'd be interested to see this one take off, not least so Rich's Many Murders of Miss Cranbourne could be given a leg up.
UPDATE: Deadline are saying that the new Miss Marple will be in her 30s or 40s. As a result she's probably sexier – at least to a typical audience, anyway. Sorry gerontophiles.
I'm a little confused as to what the point of using Marple is if you're going to change both the setting and fundamentals of her character. I hope they've got good reasons for all of this.
Enjoyed this article? Share it!