Here are two images from the upcoming Netflix run of Arrested Development. But I don't mean run really, do I? I mean heap. Fourteen episodes all dropping on the same day in May.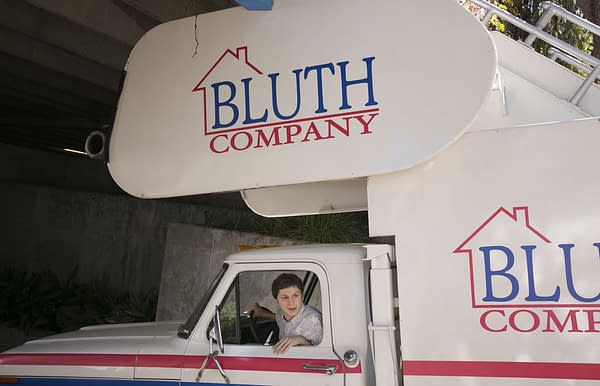 Buzzsugar put those two images out in a three picture gallery. I'm thinking there was some accidental repetition, so if I spot the third creeping out, I'll update.
Enjoyed this article? Share it!