U2 Teaming With Once Director On Semi-Autobiogrpahical Drama Sing Street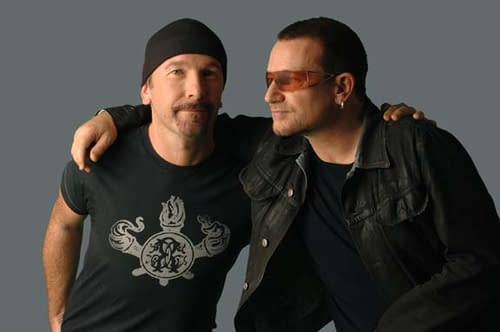 There's still no definitive U2 biopic, but Bono and the Edge are helping another artist bring his story to the big screen. Variety reports the U2 musicians have teamed up with Once director John Carney to make his next film, called Sing Street, which will be a semi-autobiographical, musically-tinged coming of age drama.
Bono and the Edge will be involved with the film's music "as well as other aspects." The film will follow a 14 year old protagonist who must contend with a difficult home life that involves money problems, parental marital problems and a drop-out older brother. Finding it increasingly difficult to survive at a new school, he forms a band and runs away to London with his girlfriend.
Filming will begin in the summer in Dublin.